Smart Salting: Parking lots & Sidewalks Certification training
Thursday, October 26, 2023
–
ONLINE
---
Hosted by the Rice Creek Watershed District, Coon Creek Watershed District, and the MPCA Chloride Reduction Program. Funding is provided by MPCA through the Clean Water Fund and the Environmental and Natural Resources Trust Fund.
Intended for private winter maintenance companies, city park, hospital and school winter maintenance professionals, participants will learn how to integrate science with practical winter maintenance while minimizing impacts on the  environment. Upon completion of training and passing the test issued at the end of training, you will earn a Smart Salting certification that expires 5 years from the date of training.
Event Details and to Register Click Link Below:
https://www.pca.state.mn.us/events-and-meetings/smart-salting-parking-lots-sidewalks-certification-training-2023-10-26
Date
October 26, 2023, 8 a.m. – 1:30 p.m.
Location
Online only
Cost
Free
Event type
Training and exams
Contact
To get involved and learn more, please contact: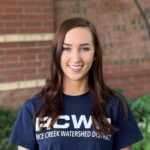 Kendra Sommerfeld
Communications and Outreach Coordinator