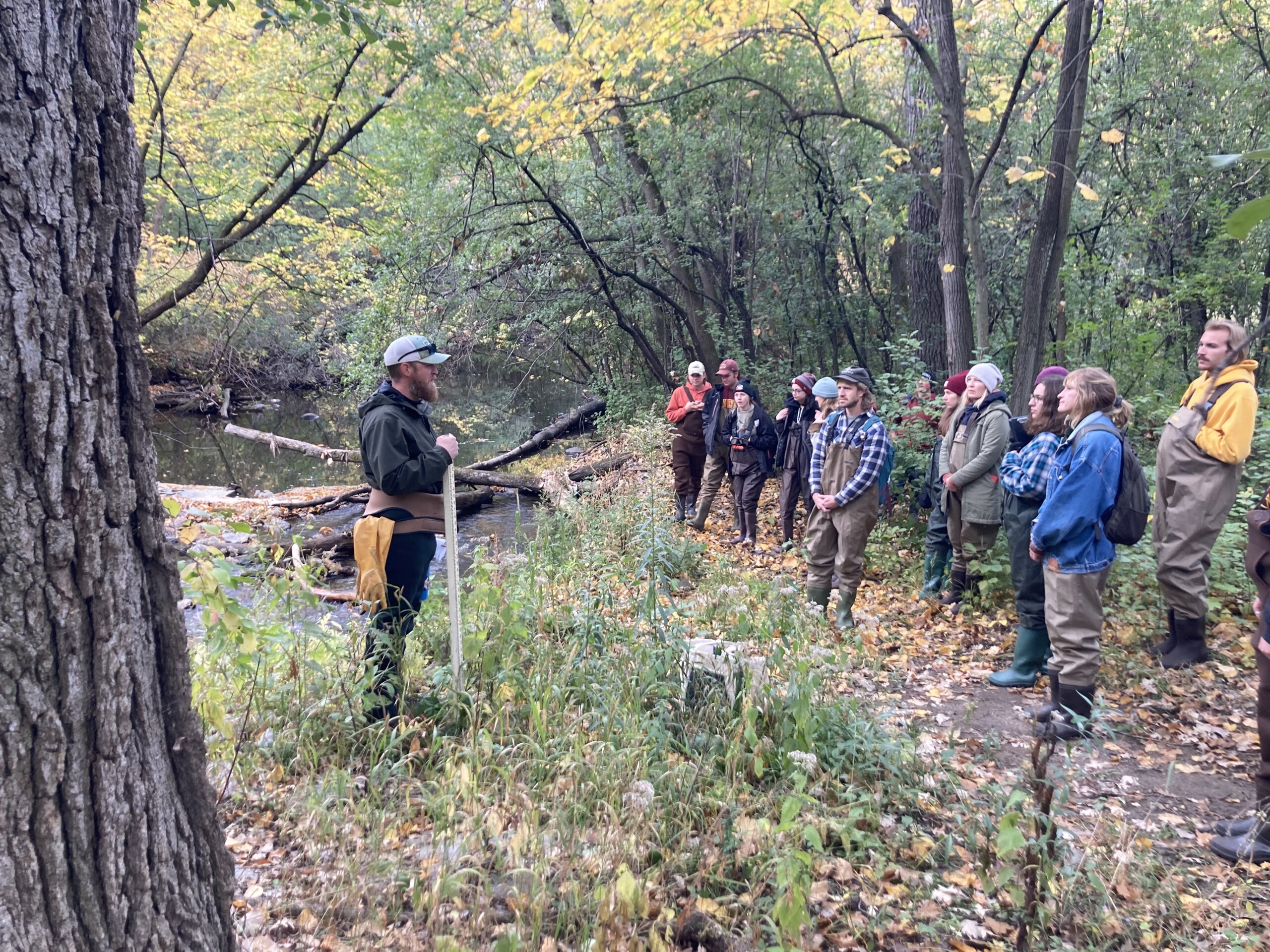 Teachers and Schools
Schools and teachers can actively participate in improving water quality in the Rice Creek Watershed District by incorporating environmental education into their curriculum, raising awareness about water conservation and pollution prevention, and engaging students in hands-on projects such as stream clean-ups and native plantings. By instilling a sense of responsibility and knowledge in students, schools and teachers play a vital role in cultivating a new generation of environmental stewards dedicated to protecting the watershed.
---
Fund School Activities with RCWD Grant Programs:
Schools and teachers can take advantage of our grant programs to enhance environmental education, educate students about the importance of protecting the watershed, and promote water quality knowledge. By utilizing these grants, schools can create rain gardens to manage stormwater runoff, provide hands-on learning experiences for students while improving water quality, establish pollinator gardens to support local ecosystems and teach students about the crucial role of pollinators, and more!
Outreach and education programs and events supported by the grants
---
Opportunities for Teachers and Students in the Watershed
Presentation Requests
Staff can come to your classroom and talk to students about various water and natural resource topics. Contact staff below to schedule a presentation.
Event Attendance Requests
Staff can attend your school's events such as Earth Day events, summer events, tabling events, festivals, etc. RCWD attends various events throughout the watershed to talk to the community about grant programs and various water quality issues. Contact staff below to request RCWD's attendance at your event.
Minnesota Project WET (Water Education for Teachers)
The Minnesota Project WET program, created by the Minnesota DNR is a comprehensive initiative that promotes water literacy and responsible water resource management. It provides educators with engaging resources and curriculum materials, fostering hands-on learning and a deeper understanding of water conservation. By equipping teachers with tools for inspiring students, the program cultivates environmental stewardship and prepares future generations to tackle water challenges.
More information here: Minnesota Project WET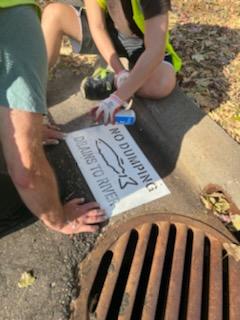 Storm Drain Stenciling
RCWD provides all the materials to do a storm drain stenciling event. Contact staff below to schedule a day to stencil storm drains and pick up supplies.
Storm drain stenciling is an effective community engagement activity to raise awareness about stormwater pollution. By placing stencils on storm drains with messages like "Dump No Waste, Drains to Waterways," it educates the public that anything entering the drain flows directly into nearby lakes, rivers, and streams, emphasizing the importance of preventing pollution at its source.
Metro Children's Water Festival
RCWD sponsors this festival. Produced for 4th grade students in Minneapolis and St. Paul metropolitan area. The festival teaches children about water resources and how they can help ensure a future where both the quantity and quality of water resources are protected and managed wisely.
More information at MCWF Website
Adopt-a-Drain Minnesota
Classrooms or individual students can adopt a storm drain through this program. Volunteer for cleaner waterways and healthier communities. Storm drains flow directly to local lakes, rivers, and wetlands, acting as a conduit for trash and organic pollutants.
Adopt a Drain here: Adopt-a-Drain Minnesota Website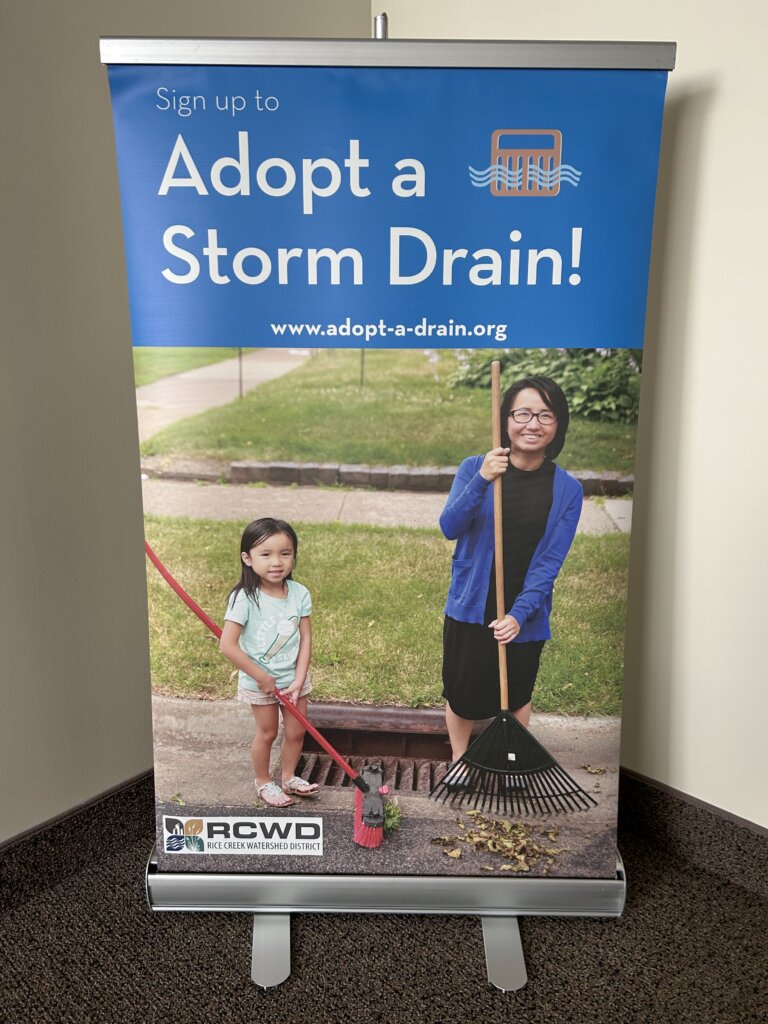 ---
Event and Educational Materials
RCWD has many handouts, brochures, posters, displays, and various educational materials for anyone to use. We can also create and design materials to fit your needs.
Materials include:
Rain Gardens- Installation and Maintenance Info
Shoreline Restorations
Water Quality
Stormwater Practices
About Stormwater
About Groundwater
Childrens coloring/activity books
Native plant ID brochures
Adopt-a-Drain brochures and flyers
Pollinators
And more!
Displays include:
Native plant posters
Adopt a drain banners
Interactive Root Display
Native Plant Photoshoot Props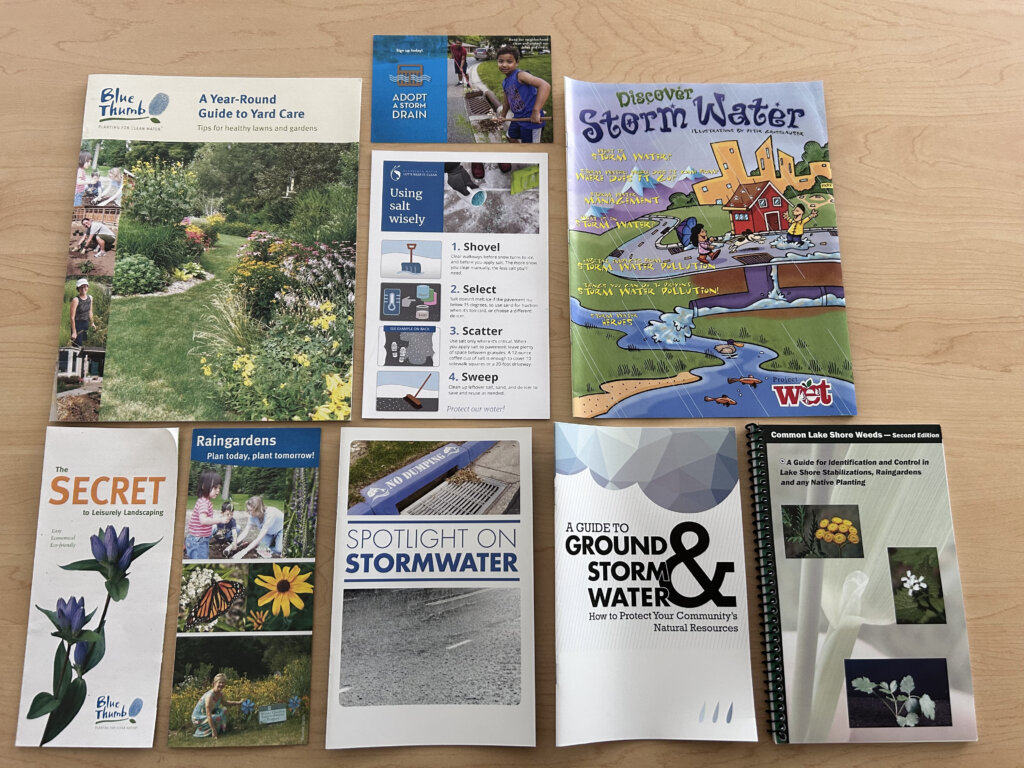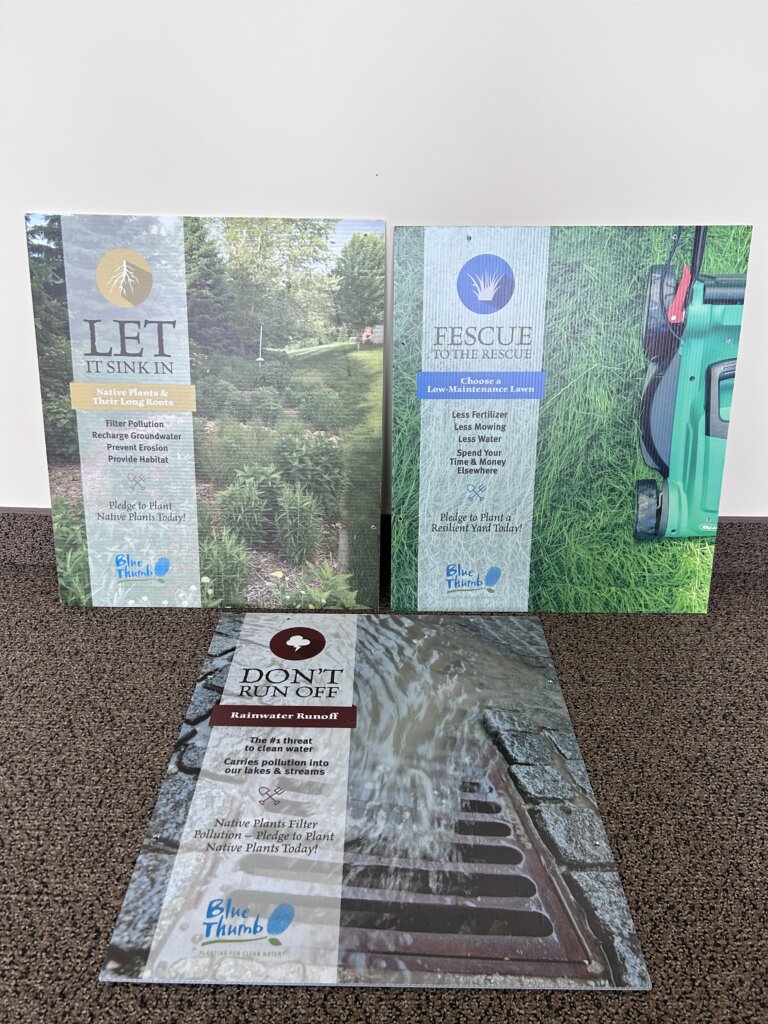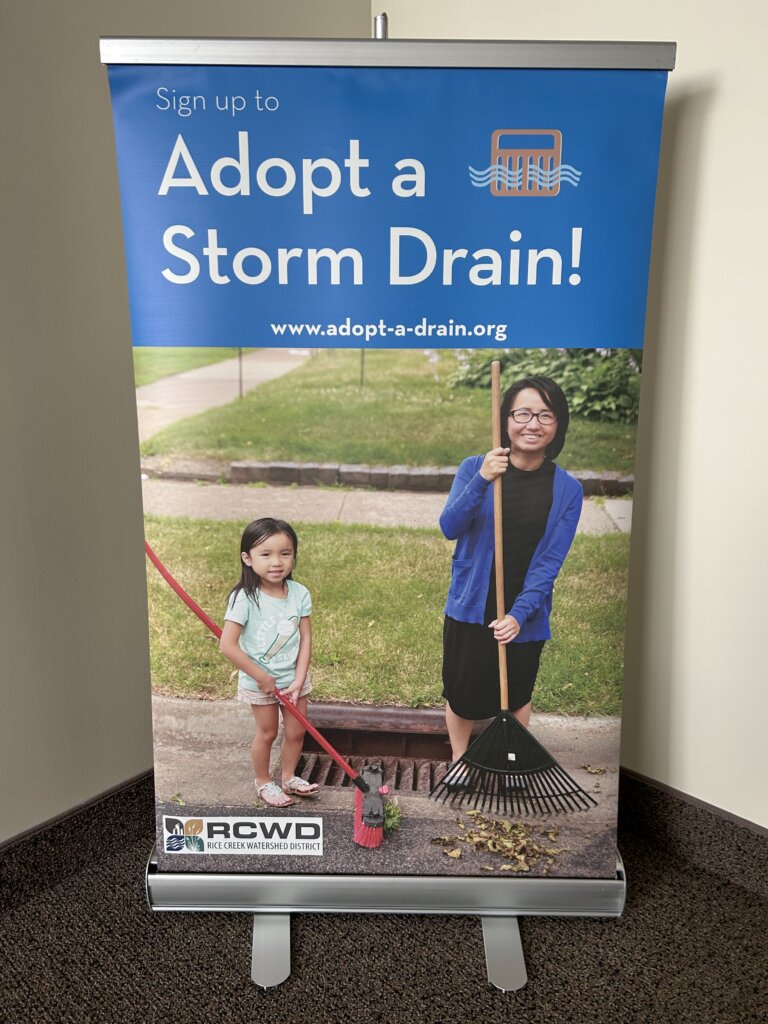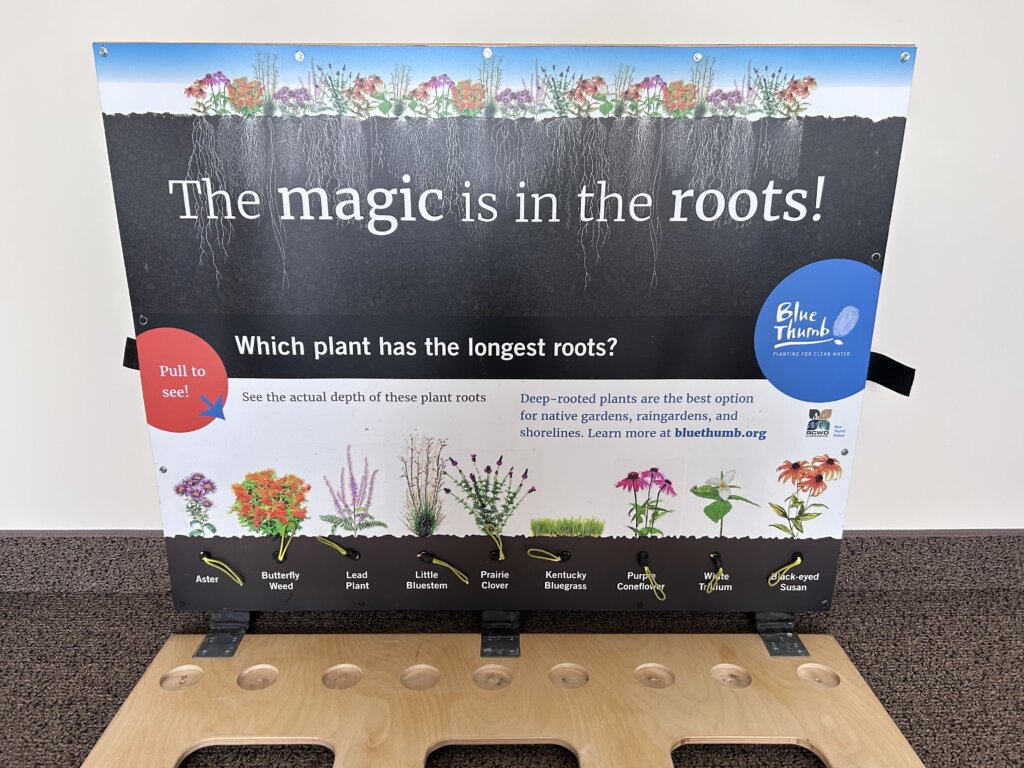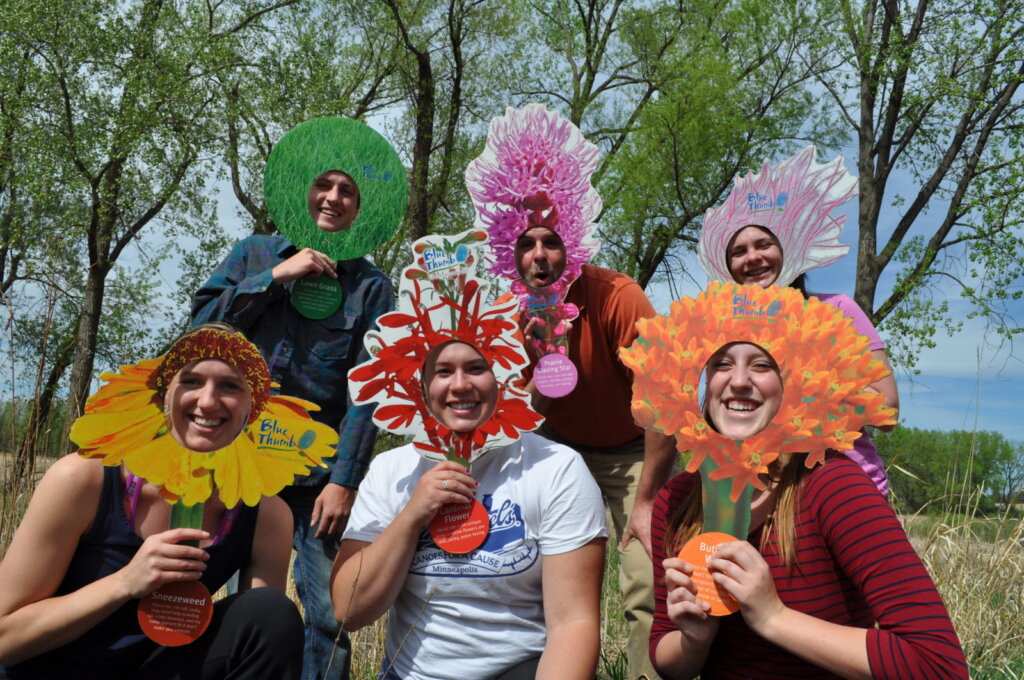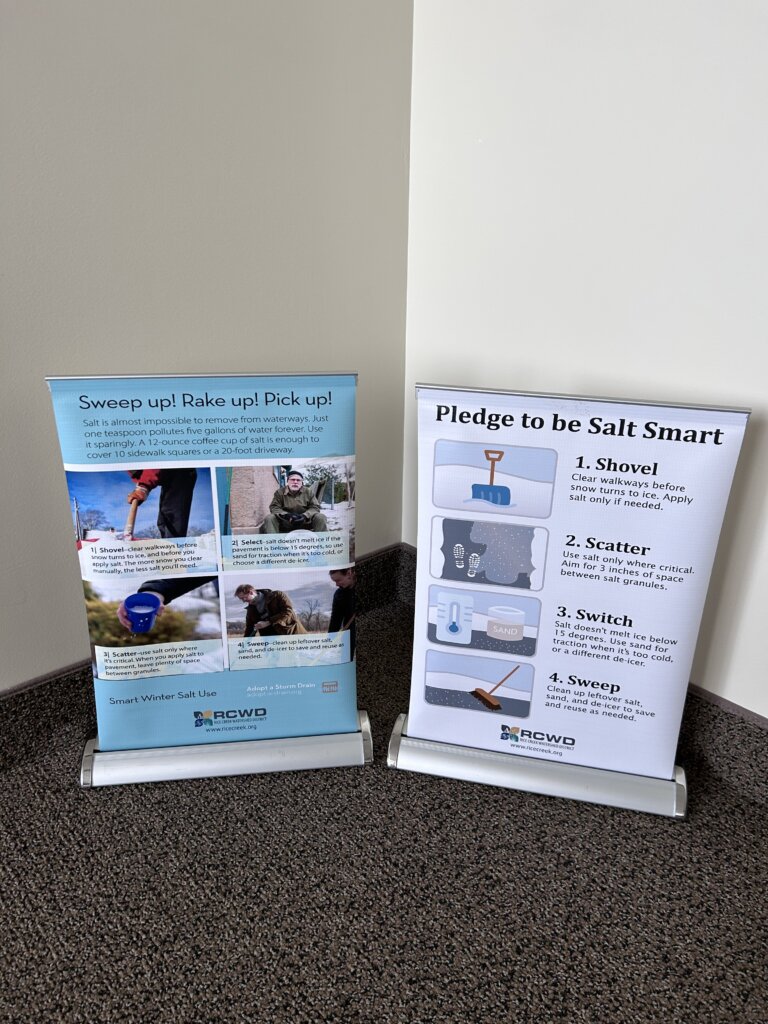 Contact
To get involved and learn more, please contact: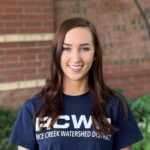 Kendra Sommerfeld
Communications and Outreach Coordinator