Terms & Conditions
Accessibility Policy
RCWD is committed to maintaining a high level of accessibility for all web users. Our goal is for our website to comply with Web Content Accessibility Guidelines (WCAG) 2.1 Levels A and AA.
If you need assistance accessing material on our website, please use the contact information below.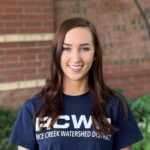 Kendra Sommerfeld
Communications and Outreach Coordinator
Disclaimer
All information and data (together, "Contents") on the RCWD Website, or to which the Website links or directs users, are provided by the RCWD for general informational purposes only. The RCWD does not guarantee the accuracy or completeness of the Contents. The Contents are provided without warranty, express or implied, as to their performance, merchantability, or fitness for any particular purpose. In providing the Contents on and through the Website, the RCWD assumes no duty to the user, and waives no legal protection or immunity that it is granted under law.