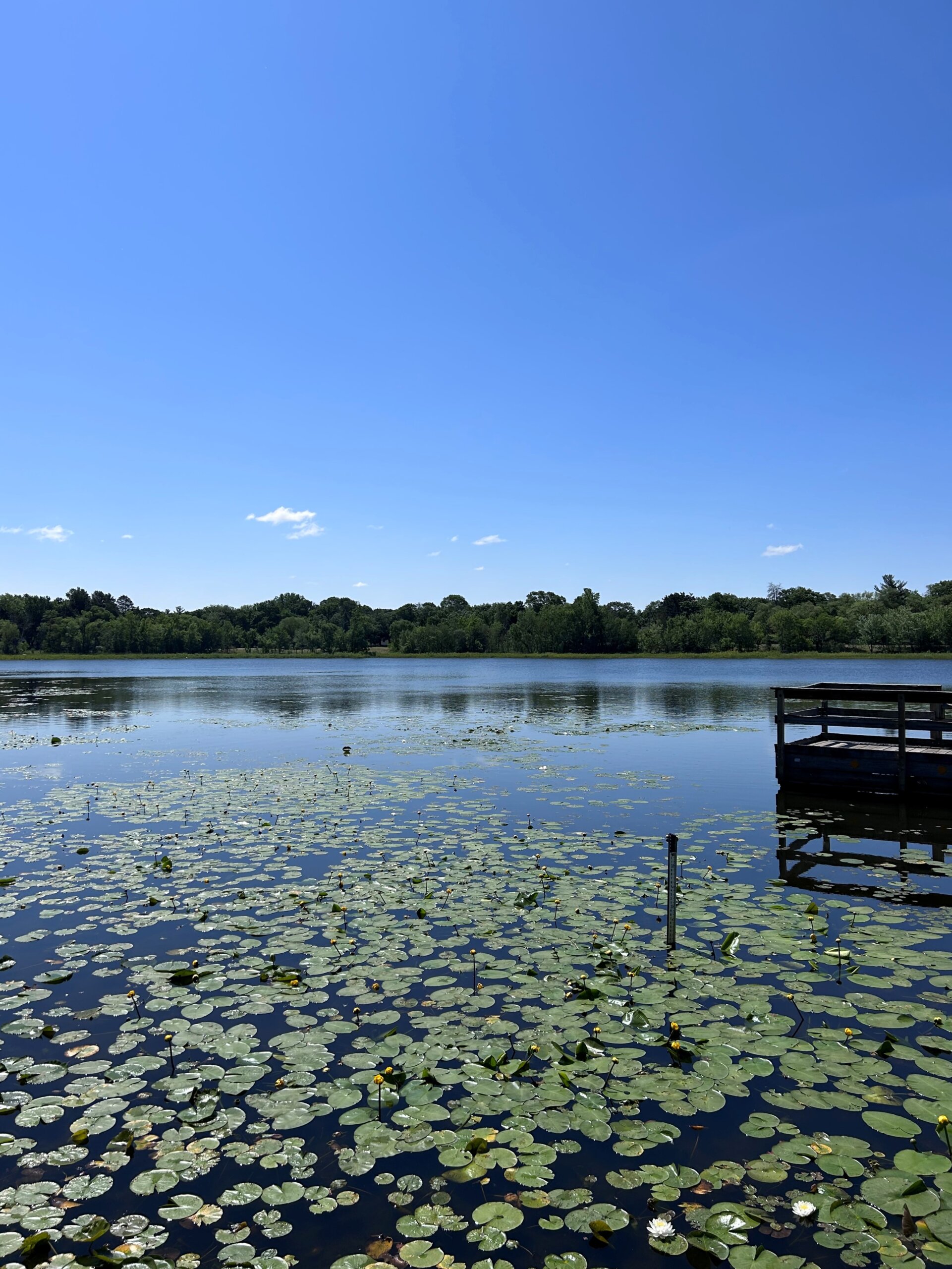 Explore the Watershed
Explore the natural areas, lakes, parks, and nature centers nestled within the Rice Creek watershed. These areas include areas like the Rice Creek Water Trail, Rice Creek Chain of Lakes, Blaine Wetland Sanctuary, and more! Engage in many outdoor activities, including hiking, kayaking, biking, birdwatching, and fishing. The Rice Creek watershed offers a unique opportunity to connect with nature and our waters.
---
Rice Creek Water Trail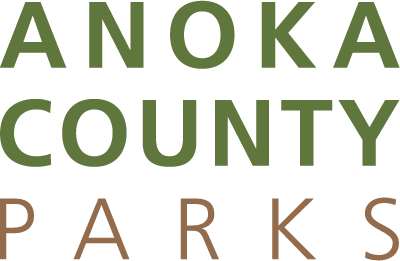 The information on the Rice Creek Water Trail is for informational purposes only.
RCWD is not responsible for the management or maintenance of the Rice Creek Water Trail. RCWD does not remove trees or maintain the water trail unless it is necessary for flood control, water quality, or in partnership with other Rice Creek Water Trail management agencies.
For more information on the water trail visit Anoka County Parks.
Safety Notice: Electric Fish Barrier
RCWD has installed an electric fish barrier on the Rice Creek. These electric fish barriers control common carp and improve water clarity in Long Lake. The barrier is located upstream of Long Lake near the railroad crossing. The barrier and portages will be clearly marked when in use. It is important to follow all instructions provided on signs and portage where marked. If signage and buoys are NOT present, the barrier is not operational, and paddlers can pass without portaging.
Paddling Rice Creek
The trail begins in Lino Lakes at the Peltier Lake boat launch (just below the Peltier Lake dam) and travels over 15 miles to Long Lake in New Brighton.
The level of difficulty when paddling the Rice Creek Water Trail depends on the section of the creek you are exploring and water levels. The upper part of the water trail (the first 7 miles) makes its way through five lakes before narrowing into a creek. Rent canoes and kayaks at Wargo Nature Center.
Rice Creek Water Trail Map Here: Anoka County Parks
Check Water Levels on Rice Creek
If the water level gets too high, it becomes difficult or impossible to pass through culverts and under bridges. When water levels are low, paddlers may need to portage or carry boats over rocks and other obstacles. When water levels are high, paddlers may need to portage around some road crossings and other areas where boat travel is blocked. This is especially true between Baldwin Lake and 35W.
Real-time water levels are provided by the U.S. Geological Survey in collaboration with the Rice Creek Watershed District.
Passable water levels for Rice Creek are generally 7.40 ft (25 cfs) to 9.00 ft (130 cfs). Paddlers are strongly encouraged to check the USGS website for water levels before going onto the creek.
Reporting Fallen Trees or Maintenance Needs
Some fallen trees are to be expected when paddling the Rice Creek Water Trail. It's important to recognize that they provide habitat for fish, invertebrates, reptiles, and birds. If a tree is completely blocking passage, it should be reported to Ramsey or Anoka County, depending on the location.
---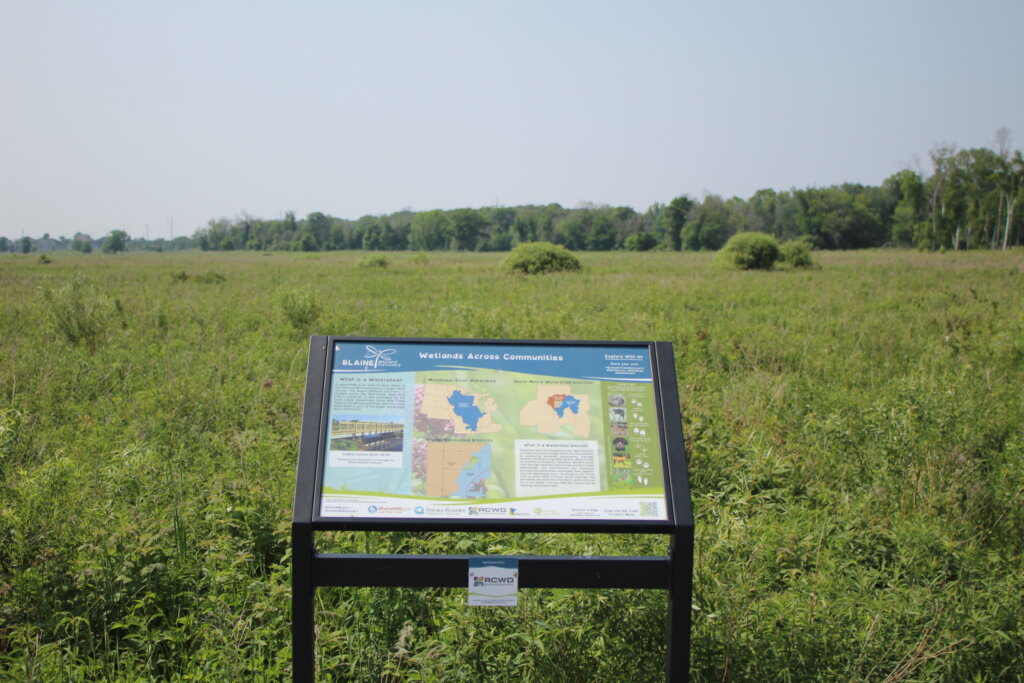 Blaine Wetland Sanctuary
Located in Blaine, Minnesota, within RCWD, this wetland spans over 500 acres and provides a diverse range of experiences for nature enthusiasts. At the Blaine Wetland Sanctuary, visitors can embark on walking trails that wind through wetlands, forests, and prairies, offering opportunities for hiking, birdwatching, and wildlife spotting. The sanctuary's educational boardwalks and interpretive signage further enrich the experience by providing valuable insights into the local ecosystem and its conservation.
Location: 11980 Lexington Ave NE Blaine, MN 55449
More Information: Blaine Wetland Sanctuary – Anoka County Website
---
Rice Creek Chain of Lakes
A 5500-acre park in the northeast metro area. As one of the largest parks in the region, it spans from Lexington and Circle Pines, extending through Lino Lakes, and down to Centerville. The park offers family-friendly amenities, including the Wargo Nature Center, a playground, a beach on Centerville Lake, and space for picnics. Recreational activities include camping, biking, boating, canoeing, golfing, cross-country skiing, fishing, geocaching, and hiking.
Renowned for its significant native wildlife habitat and water resources, making it a valuable ecological asset in the regional area. The Rice Creek North Regional Trail runs through the park, providing a way to explore the park's natural beauty.
Location: 7373 Main Street Lino Lakes, MN 55038
More Information: Anoka County Parks Website
---
Nature Centers
Wargo Nature Center
An outdoor learning center with a variety of activities and learning opportunities. There are many gardens and bird feeders to bird watch and trails to hike on. It's surrounded by George Watch Lake, which is part of the Rice Creek Chain of Lakes.
Location: 550 Bunker Lake Blvd. NW, Andover, MN 55304
More Information: Wargo Nature Center Website
Tamarack Nature Center
Tamarack Nature Center offers a diverse range of outdoor experiences and educational programs for nature enthusiasts of all ages. Explore over 320 acres of woodlands, wetlands, and prairies. Engage in wildlife observation, scenic hikes along the trail system, or participate in hands-on educational activities that promote environmental stewardship.
Location: 5287 Otter Lake Road White Bear Township, MN 55110
More Information: Tamarack Nature Center Website
Springbrook Nature Center
127 acres of forests, prairies, and wetlands. Explore the trail system through diverse ecosystems, providing opportunities for wildlife and plant observations. Engage in educational programs and interactive exhibits that promote environmental awareness and conservation.
Location: 100 85th Avenue, NE Fridley, MN 55432
More Information: Springbrook Nature Center Website
Contact
If you have any questions about the Rice Creek Water Trail or exploring the watershed, please contact: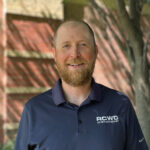 Matt Kocian
Lake and Stream Program Manager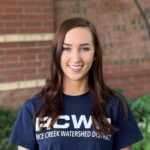 Kendra Sommerfeld
Communications and Outreach Coordinator