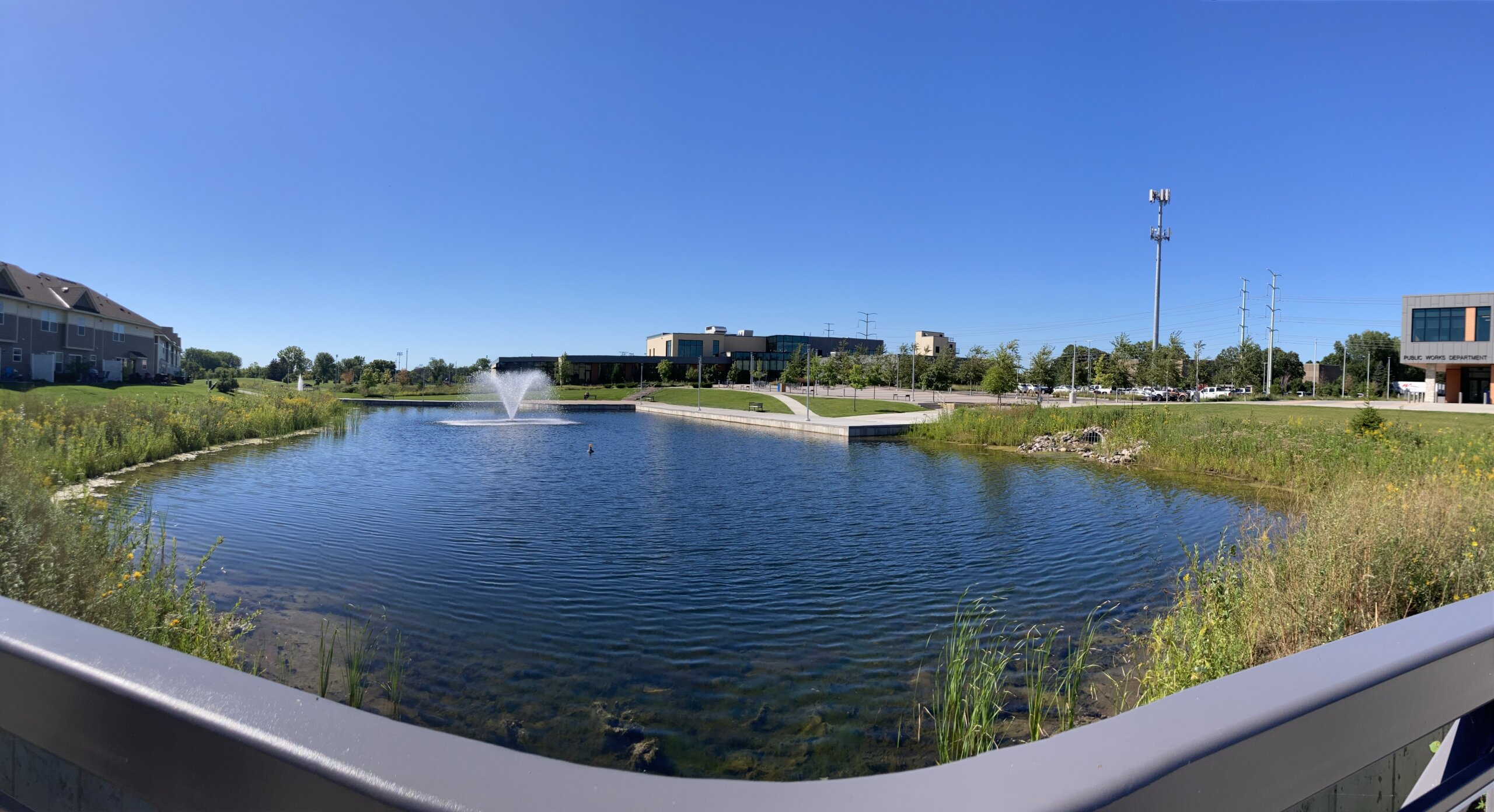 MS4 Permits
Stormwater runoff is a significant source of water pollution in Minnesota and the Rice Creek Watershed District. One of the ways federal, state, and local governments address stormwater runoff pollution is with the Municipal Separate Storm Sewer System permit program, or simply called MS4.
---
Municipal Separate Storm Sewer Systems (MS4)
MS4's are:
Required by the U.S. Environmental Protection Agency (EPA)
Administered locally by the Minnesota Pollution Control Agency (MPCA).
Specifically designed to reduce and prevent sediment and other pollutants from entering stormwater systems, lakes, streams, and other waterways.
RCWD participates in the MS4 permit program in two ways:
As a MS4 permit holder
As a resource for local MS4 permit holders
RCWD's MS4 Permit
RCWD is considered a non-traditional MS4, because its MS4 permit covers the public drainage systems in urbanized areas. Traditional MS4 permit holders usually own or operate stormwater sewer systems which include municipal streets, storm drains, curbs, and gutters. Many RCWD communities are traditional MS4s.
RCWD's Stormwater Pollution Prevention Program (SWPPP)
Part of its MS4 permit, RCWD develops, implements, and enforces a Stormwater Pollution Prevention Program (SWPPP). The SWPPP describes activities and practices that RCWD takes to reduce and prevent stormwater pollution. The public is able to make comments and hear RCWD present information on its MS4 permit during the annual public meeting held.
---
MS4 Educational and Outreach Resources for MS4 Communities within RCWD
The MS4 requires an education and outreach aspect. RCWD prioritizes supporting partners in their efforts to manage stormwater runoff by providing a number of resources to help improve stormwater management.
Resources Include:
---
Reporting Illicit Discharge
Illicit discharge is considered any discharge into the stormwater system that is not composed entirely of stormwater. This can include sediment, grass clippings, leaf piles, oil, gasoline, chemicals (paint, antifreeze, and pesticides), concrete washout, and trash.
Report spills of any substance under your control immediately
Call the Minnesota Duty Officer at 800-422-0798 or 651-649-5451 (available 24 hours)
Click here for Minnesota Duty Officer Program Information
RCWD regulates illicit discharge when it's within our public drainage system in urban areas.
Contact RCWD if an illicit discharge is seen or suspected in the public ditch system. Direct phone 763-398-3070.
Cities also regulate illicit discharge in their stormwater systems. A city should be contacted directly when illicit discharge is suspected in or near a city stormwater system.
Some indicators of illicit discharge:
Unnatural colors
Unnatural odor
Trash or debris
Signs of dumping or leaks
Suds
Oil sheens
Murky or cloudy water
---
Resources
RCWD's Municipal Separate Storm Sewer System Permit
Learn More
Contact Permitting Staff
For questions about RCWD's MS4 Permit please contact: