C2 & Simpson Underground Infiltration
City

Roseville, Minnesota

Water Body

Little Lake Johanna

Funding Sources

City of Roseville, Rice Creek Watershed District

Partners

City of Roseville
---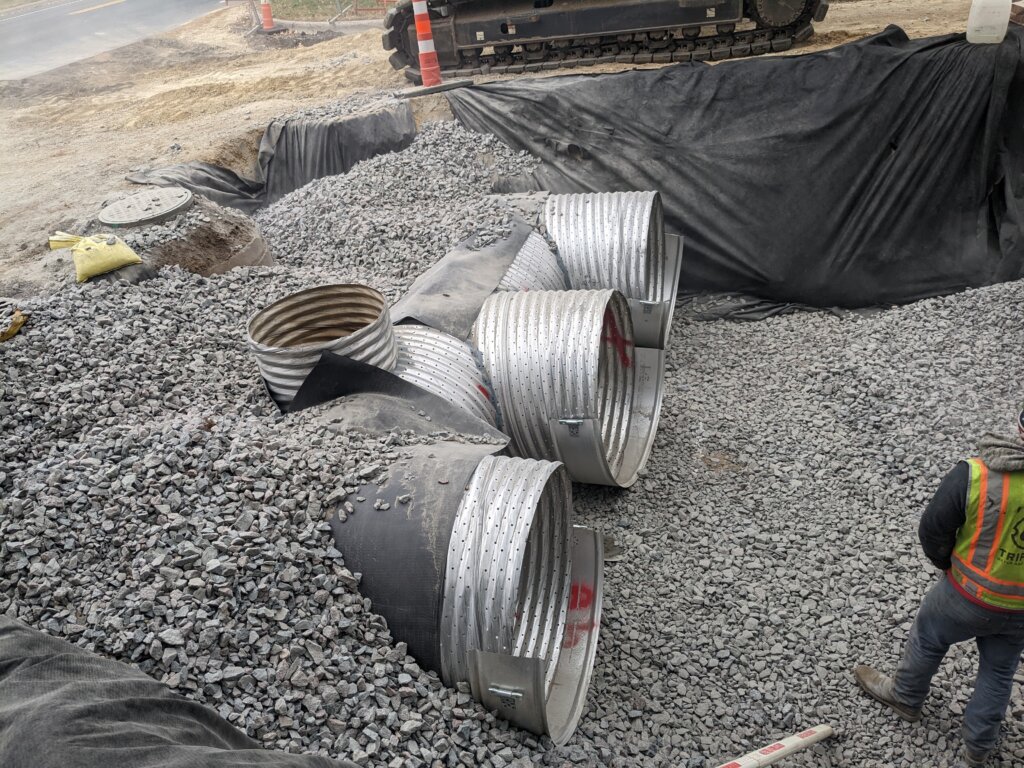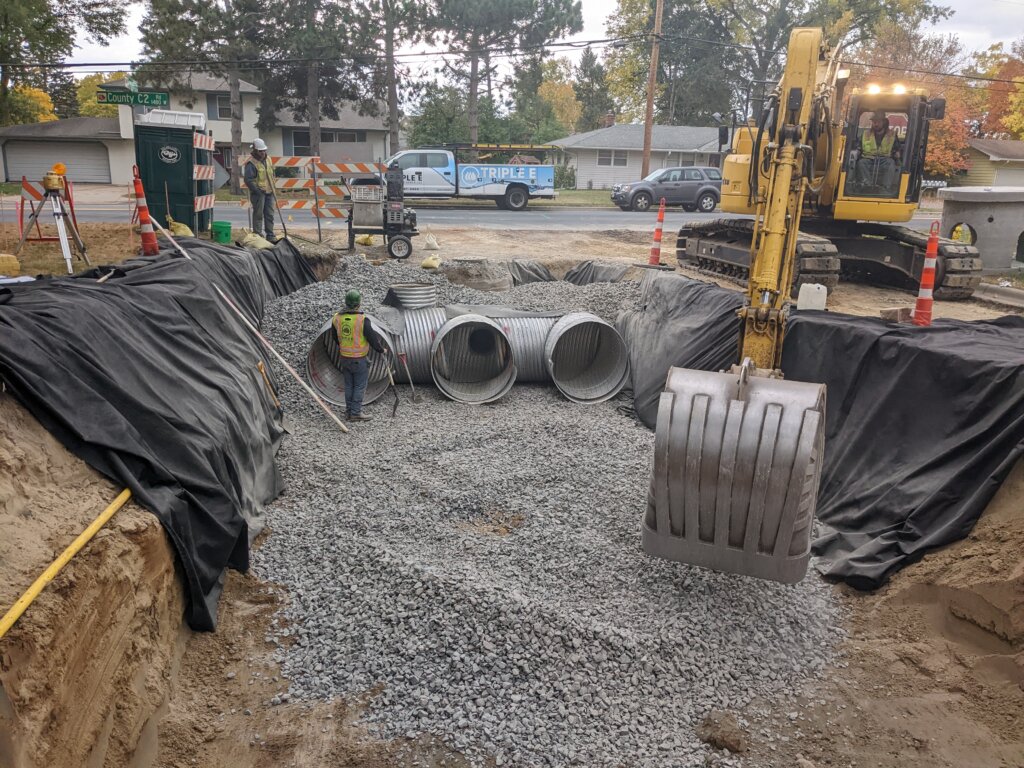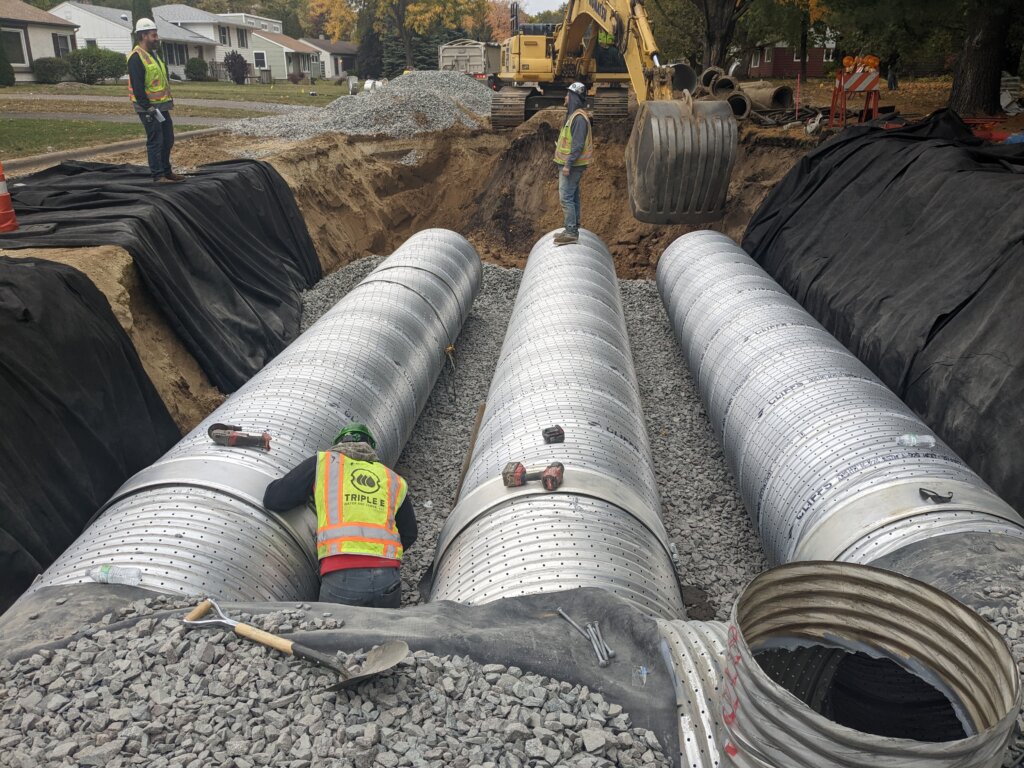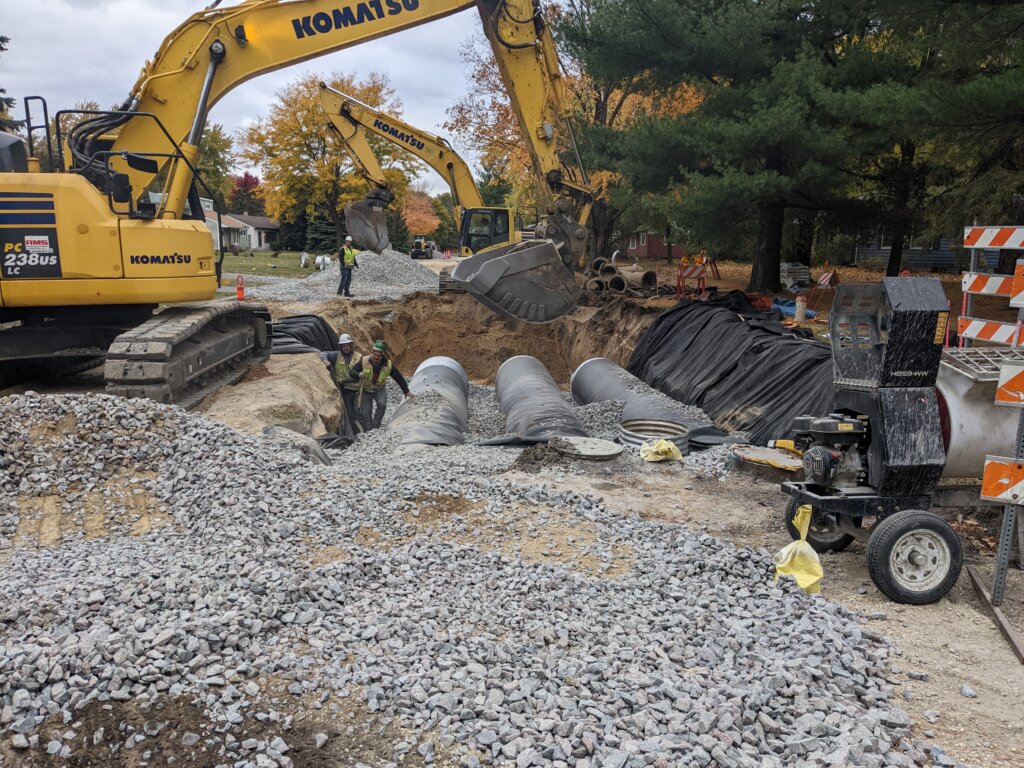 ---
The City of Roseville undertook a project to address runoff issues in the County Rd C2 Trunk Storm Sewer in 2022. At that time, this project offered the most cost-effective solution to address drainage and water quality concerns in Roseville. As an urbanized area, underground Best Management Practices (BMPs) were the city's primary option.
To reduce the rate of runoff, the city installed a corridor consisting of 60″ perforated pipes. This created a storage area of 0.426 acre-foot, providing multiple benefits such as improved water quality, rate control, and additional flood storage. At that time, stormwater overflowed a curb and caused flooding on private property. The project aimed to prevent local flooding by providing approximately 2 acre-feet of storage capacity, specifically in the event of a 10-year storm.
The underground system infiltrates around 0.215 AF (acre-feet) of stormwater at its source and removes approximately 2.2 lbs. of phosphorus annually. It also lowered the 10-year high water level in the street by 6 in., reducing the chance of water overflowing onto curbs and residential driveways throughout the year.
Roseville took responsibility for maintaining the underground gallery, conducting regular inspections, and removing sediment buildup as needed.
RCWD awarded funds from its Stormwater Management Grant program in the amount of $100,000 to help cost-share this project.
Contact
For more information about this project please contact Projects Team