Forest Lake High School Water Reuse Cistern
City

Forest Lake, Minnesota

Funding Sources

Rice Creek Watershed District, Forest Lake Area Schools

Partners

Forest Lake Area Schools, Minnesota Water Stewards
---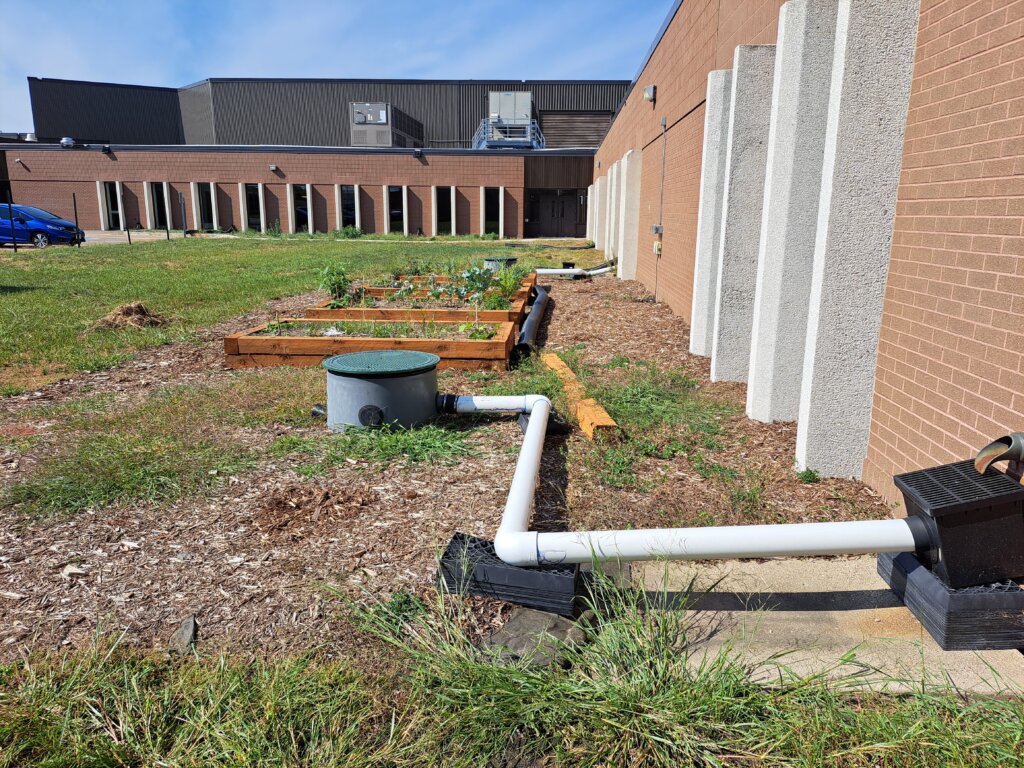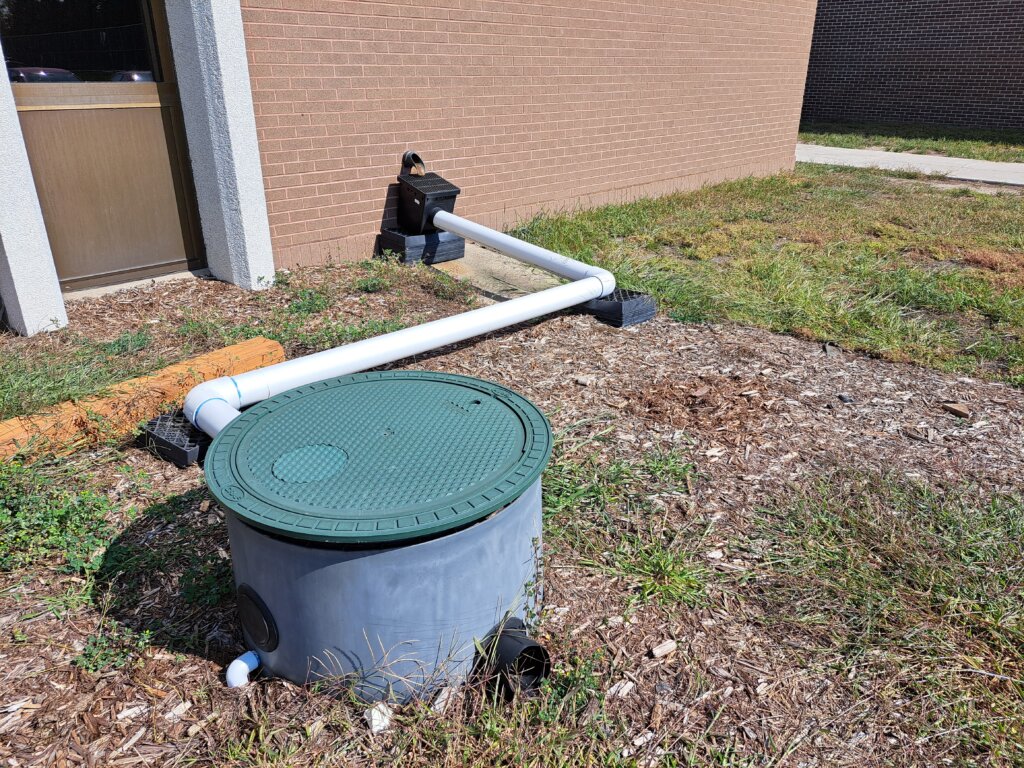 ---
Forest Lake Area Schools, in collaboration with Forest Lake and RCWD, spearheaded an innovative project to construct a stormwater reuse system for campus irrigation. 
At the core of the project was the school's fully equipped greenhouse, providing immersive learning experiences in agriculture, soil science, environmental biology, and nature-based sciences. To maximize the greenhouse's potential, a rainwater capture cistern was installed, collecting stormwater from the rooftop. The treated water was utilized for irrigating greenhouse plants, with future plans to incorporate them into campus rain and pollinator gardens.
By harnessing rooftop stormwater for greenhouse irrigation, the project successfully conserved potable water traditionally used for irrigation, promoting sustainability and aligning with the Minnesota Water Steward project for responsible water management.
The project successfully captured rainwater from an estimated 3,000 square feet of rooftop area. The cistern's size ranged from 1,800 gallons to 3,500 gallons, depending on available space, required volume, and cost considerations.
Forest Lake Area Schools' stormwater reuse project represents a significant stride towards sustainable water management and innovative education. The school served as a role model for environmental stewardship, empowering students with knowledge and skills for a greener future.
The project reduces the amount of groundwater used for irrigation, conserving groundwater resources within the RCWD.
RCWD awarded funds from its Stormwater Management Grant program in the amount of $5,715 to cost-share this project.
In-kind contributions were made by the school district totaling $6,416.36. 31.75 hours were committed by two teachers and 505 hours by students!
Contact
For more information about this project please contact Projects Team