Lake Josephine County Park Rain Garden
City

Roseville, Minnesota

Water Body

Lake Josephine

Funding Sources

Ramsey County SWCD, Rice Creek Watershed District

Partners

Minnesota Water Stewards, Ramsey County Parks & Recreation, Ramsey County Parks & Recreation Soil and Water Conservation Division
---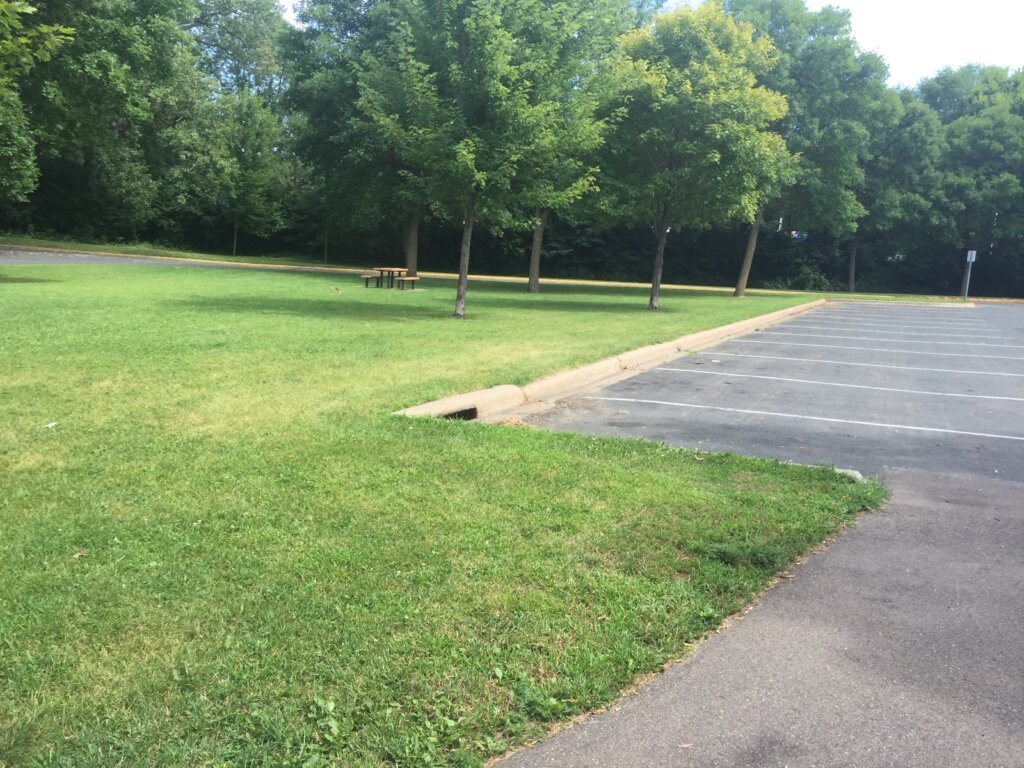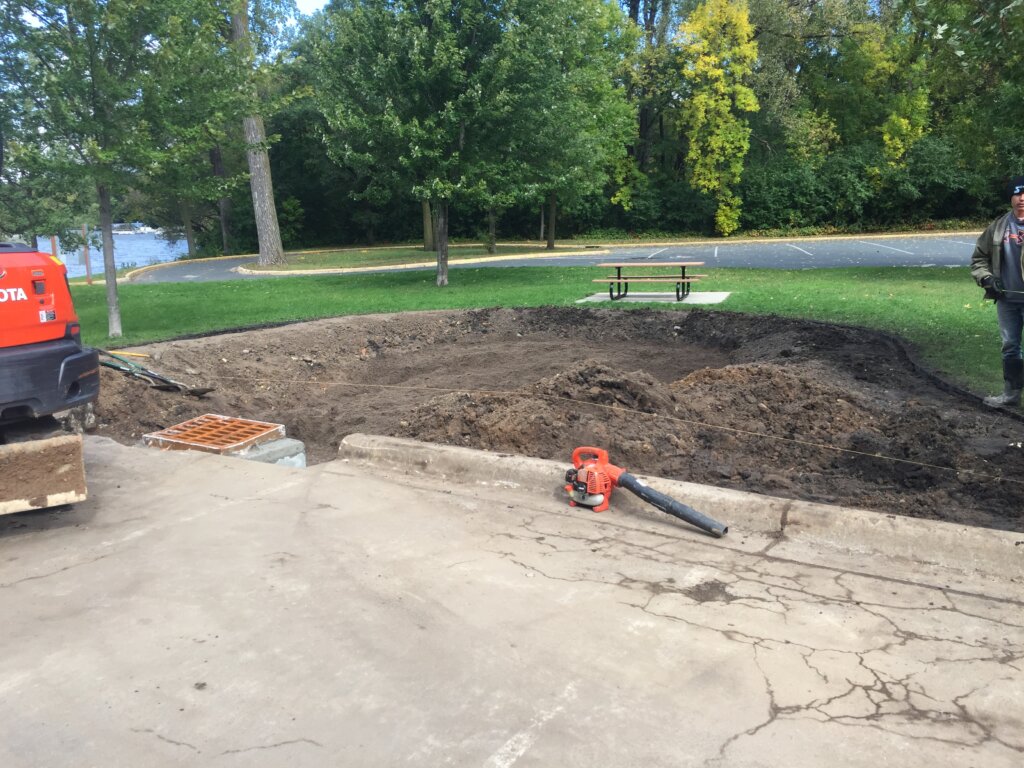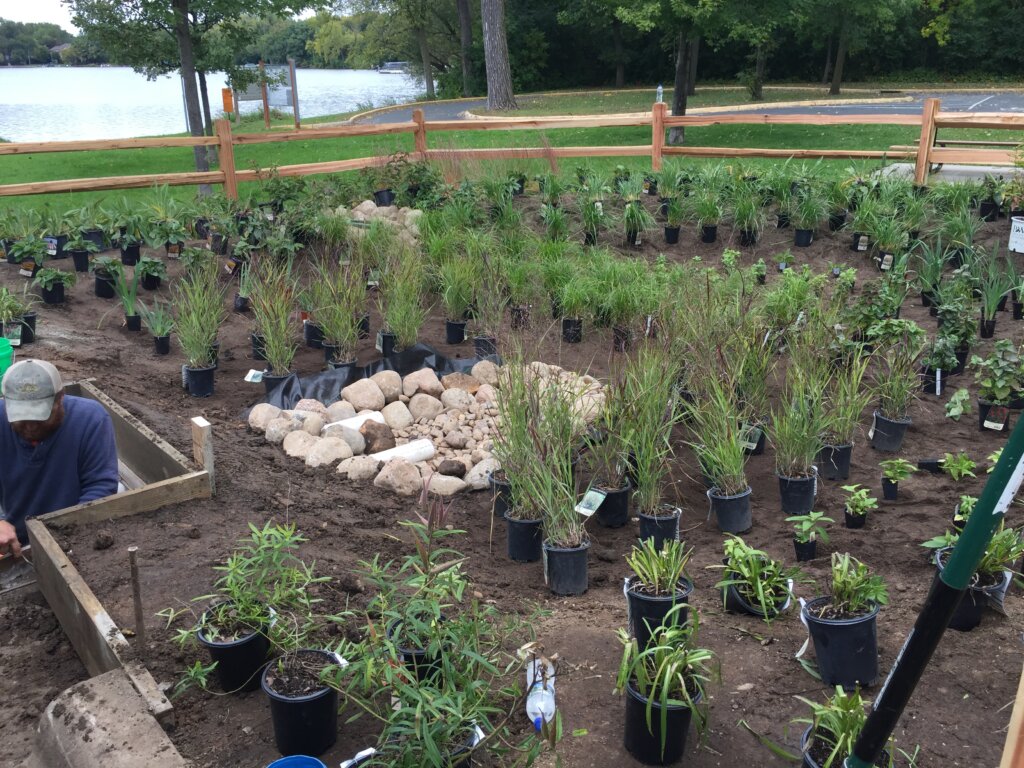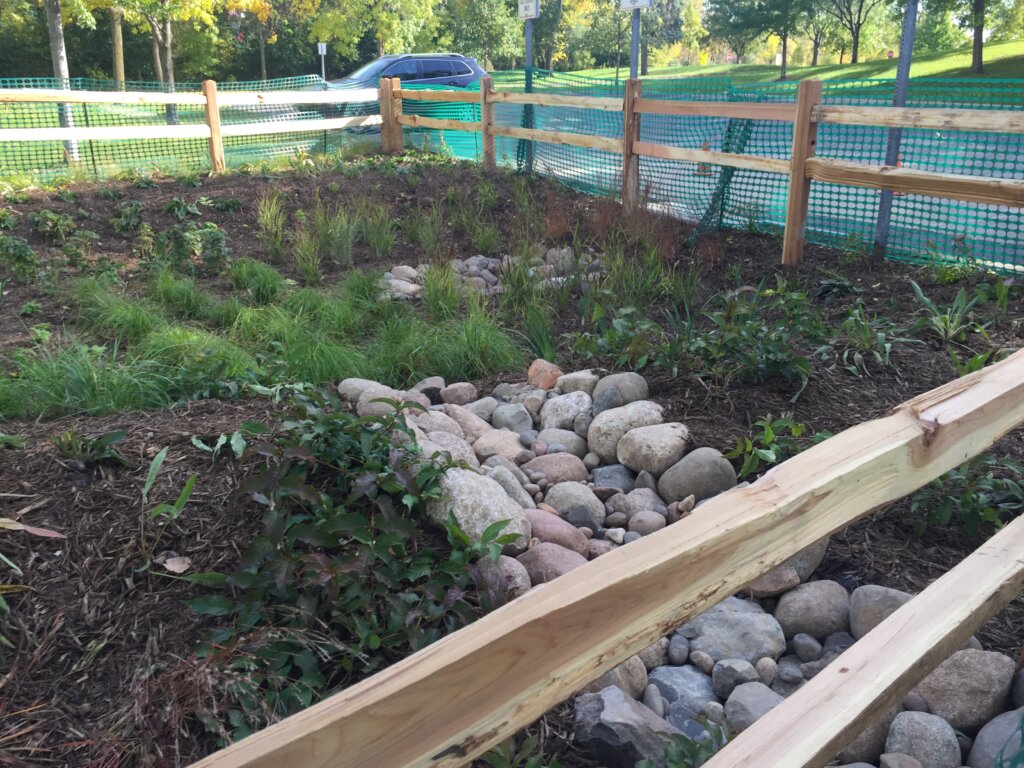 ---
A rain garden was installed next to the parking lot in Lake Josephine County Park, located in Roseville. Lake Josephine was a Tier I waterbody in the RCWD Watershed Management Plan, making this project a priority according to the RCWD's Southwest Urban Lakes Phase II Study.
The collaboration involved RCWD's Water Steward Claire Graupmann and Cindy Petrie. Claire and Cindy committed to assisting Ramsey County Parks & Recreation maintenance staff for the initial 1-2 years of rain garden maintenance. They also provided training to ensure continued maintenance in the future.
The design for the project was provided by Ramsey County SWCD to capture runoff from the parking lot that would otherwise flow directly into Lake Josephine. A curb cut, a pre-treatment sump to the existing catch basin, a berm, and a 540 sq. ft. rain garden featuring a variety of native plants was installed.
The estimated reductions to Lake Josephine included; a 80% runoff volume reduction, a 79% reduction in sediment (~140 pounds), and a 73% reduction in phosphorus (~0.25 pounds) from the 20,802 sq. ft. catchment area.
RCWD awarded funds from its Water Quality Grant program in the amount of $12,367.50, to cost-share this project. 
Contact
For more information about this project please contact Projects Team