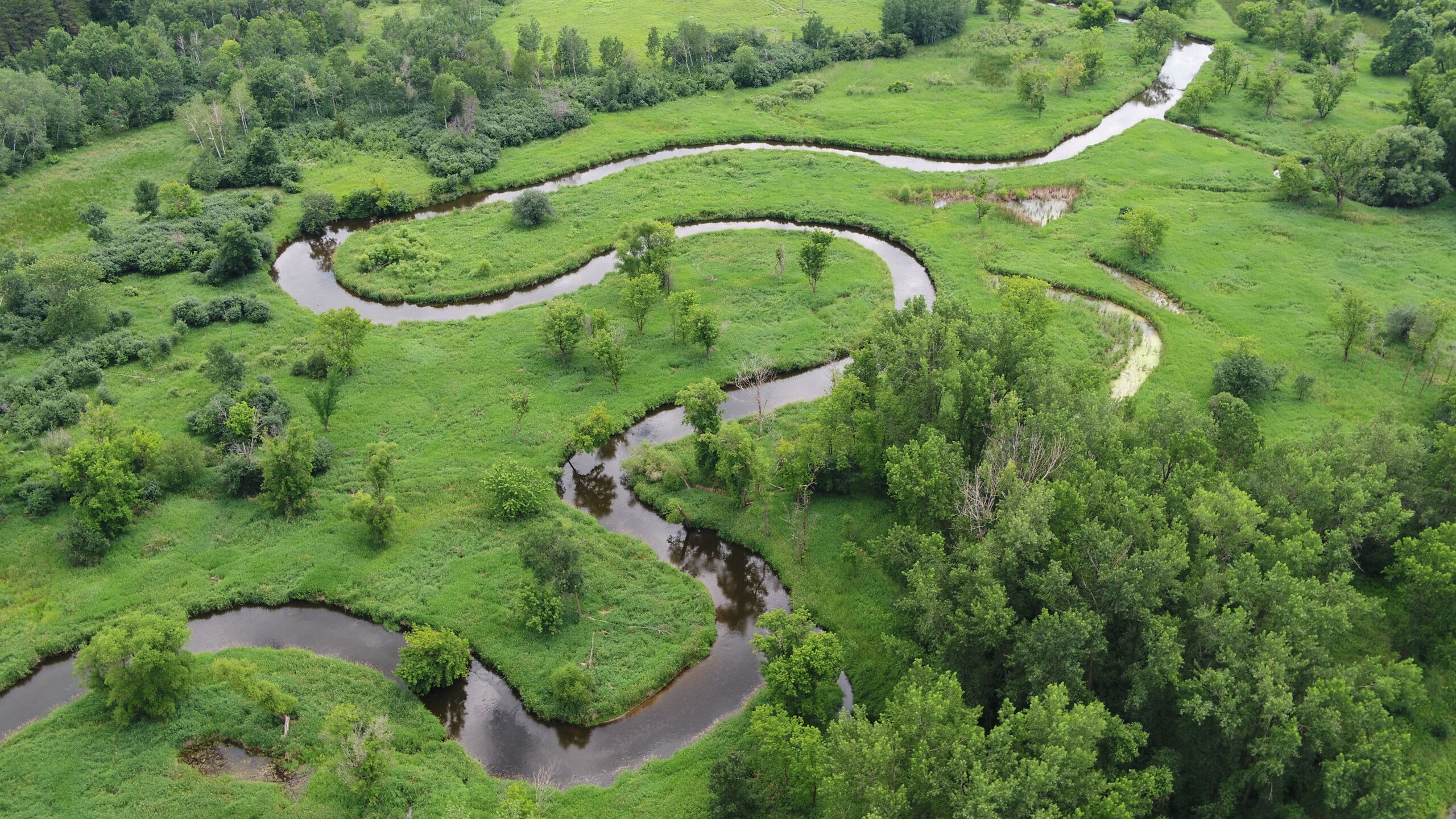 Middle Rice Creek Restoration
City

New Brighton, Minnesota

Water Body

Rice Creek, Long Lake

Funding Sources

Clean Water Fund Grant, Rice Creek Watershed District

Partners

Ramsey County, Ramsey County Parks and Recreation
---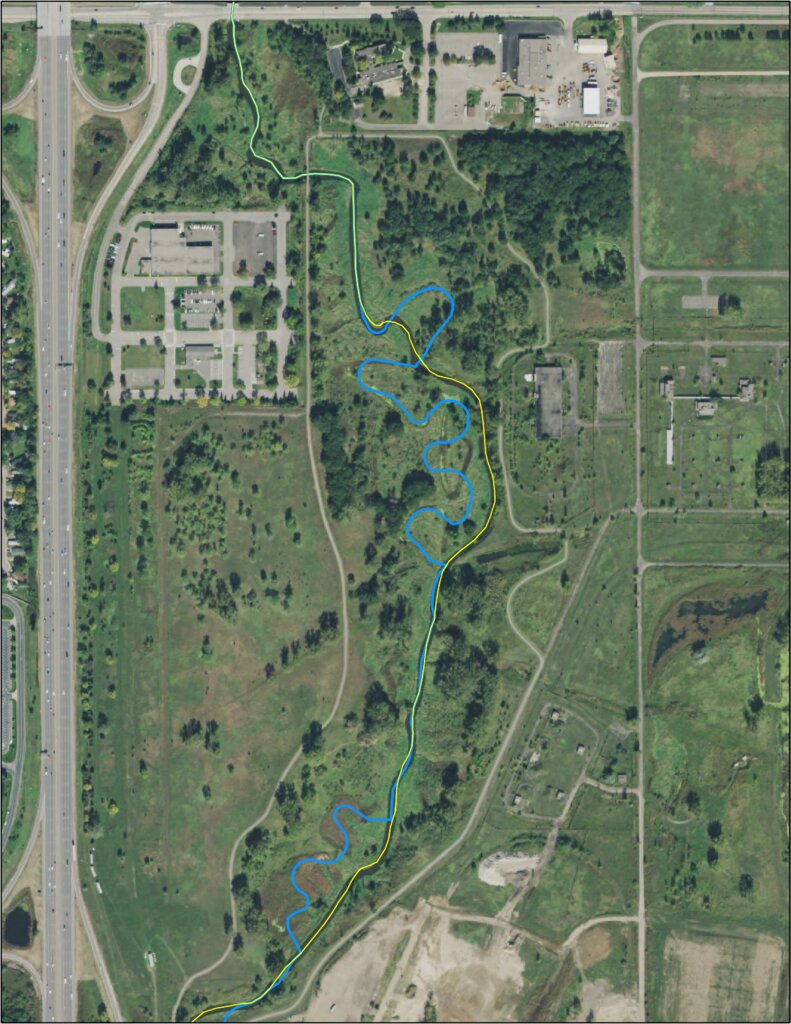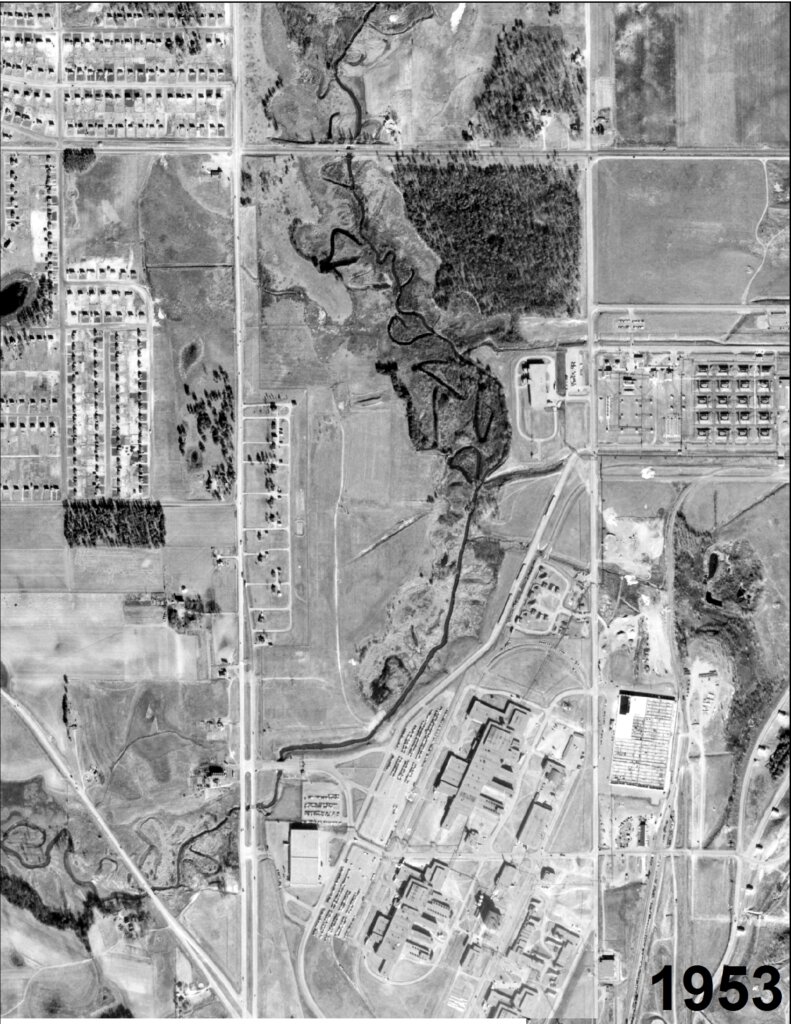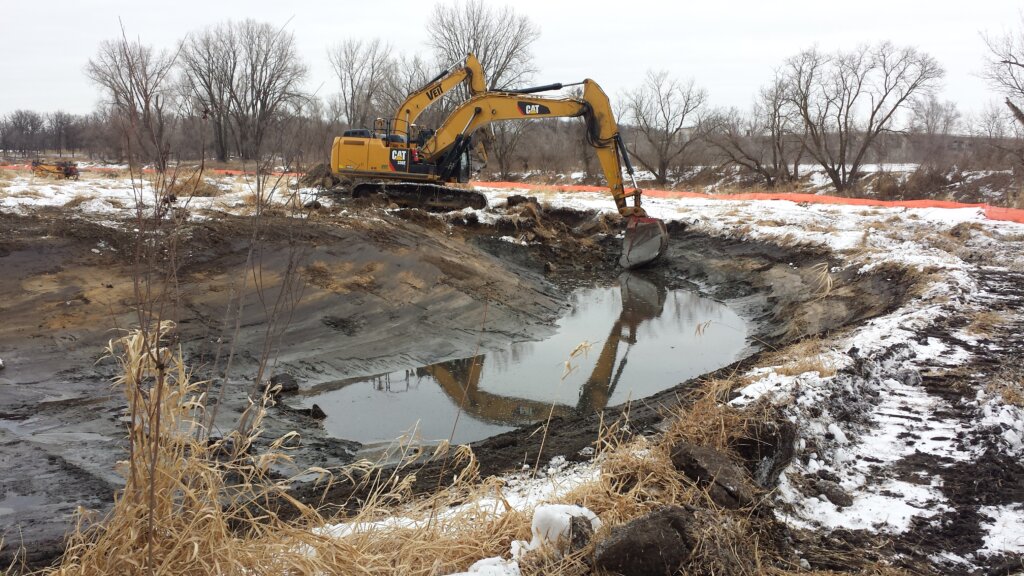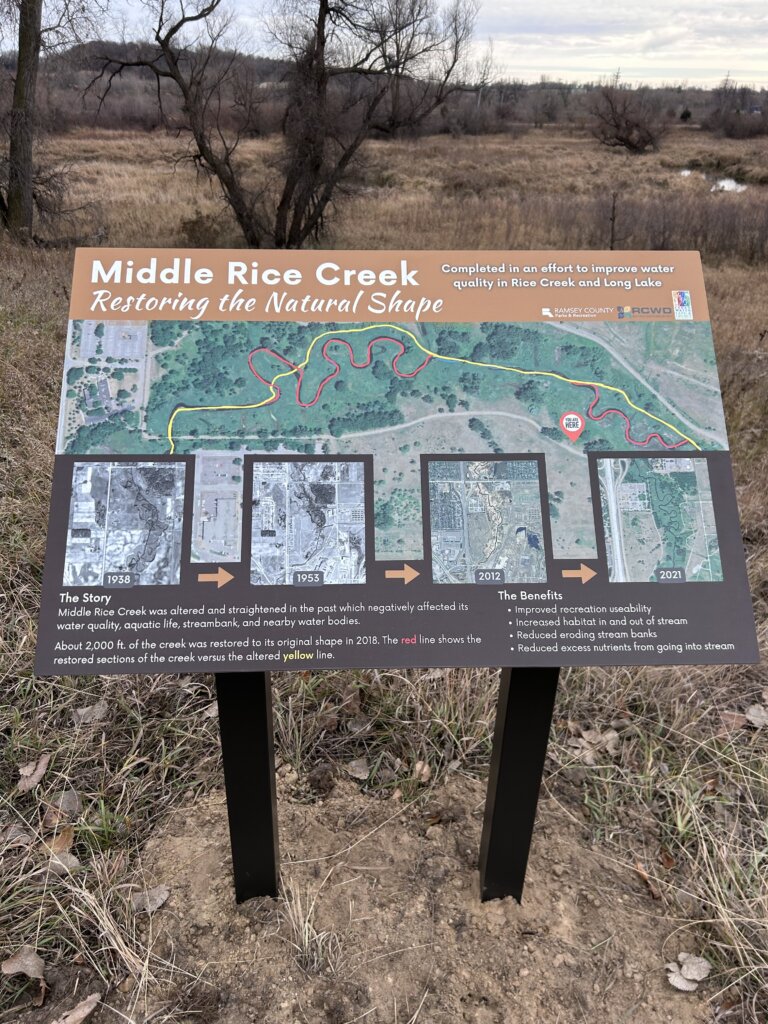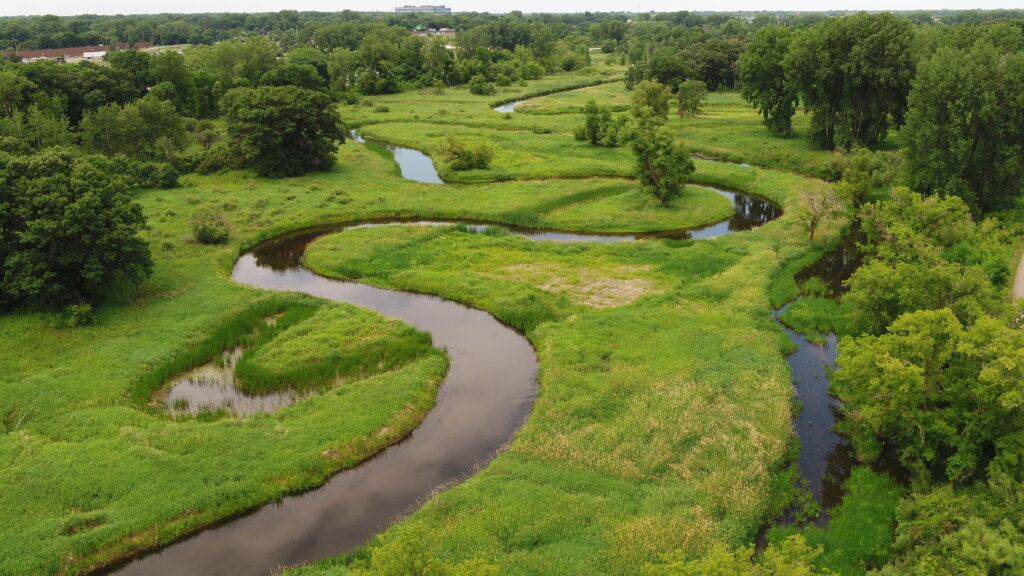 ---
RCWD was awarded a Clean Water Fund Grant from the Clean Water, Land, and Legacy Amendment, of $3,000,000 to complete a series of projects to clean up Long Lake; this series of projects is called the Long Lake Targeted Watershed Demonstration Project.
Middle Rice Creek Restoration is one of the projects in the Long Lake Targeted Watershed Demonstration Project.
The creek was straightened in the early 1900s and current development has crowded the stream and floodplain. This created problems including streambank erosion, degraded water quality, and poor aquatic life and habitat. The creek was placed on MN's List of Impaired Waters in 2006.
Middle Rice Creek flows into Long Lake, and estimates suggest that about 107 tons of sediment is washing into the lake each year as a result of erosion. As sediment moves downstream, it carries phosphorus with it. Phosphorus fuels algae growth, which in high amounts, can cause harmful algae blooms.
Accomplishments:
Restored approx. 2,000 ft. to a more natural, meandering stream like it was historically
Stabilized stream banks with native plants and trees
Improved recreation usability
Increased habitat in and out of stream for aquatic life and wildlife
Reduced eroding stream banks
Reduced excess nutrients from going into the stream and Long Lake
You can see this project while walking on the Rice Creek North Regional Trail.
Contact
For more information about this project please contact Projects Team