Priebe Lake Outlet Structure
City

White Bear Lake, Minnesota

Completion Date

2017, 2022

Funding Sources

Rice Creek Watershed District

Partners

City of White Bear Lake, Birchwood Village, City of Mahtomedi
---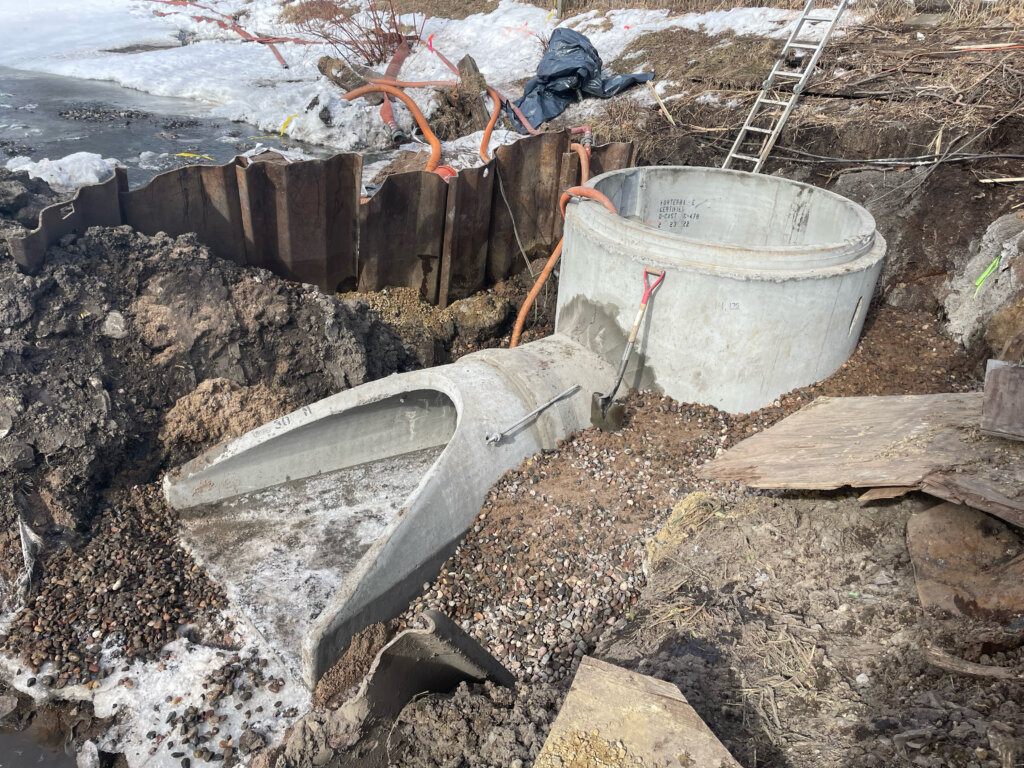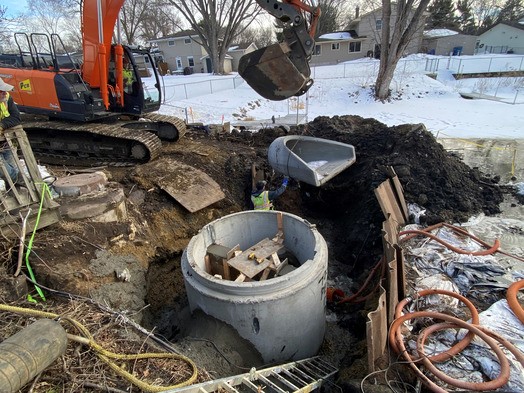 ---
The Priebe Lake Outfall Project (PLOP) was initially constructed in 1980 to provide essential flood protection to the residences surrounding Priebe Lake, as well as to establish a reliable stormwater outlet for a vast 200+ acre watershed spanning three cities, ultimately leading into White Bear Lake.
Having originated as RCWD's first capital improvement project, PLOP came to be in 1976 following a petition from the Cities of White Bear Lake and Birchwood Village. The project encompasses the Priebe Lake and Hall's Marsh outlet structures, along with approximately 4,500 feet of storm sewer pipe connecting the two structures.
In recent years, both the Hall's Marsh outlet structure and the Priebe Lake outlet structure underwent replacement, with the former being upgraded in 2017 and the latter in 2022.
By completing this project, the District seeks to ensure the continued flood protection for Priebe Lake homes and maintain a dependable stormwater outlet, safeguarding the delicate balance of the 200+ acre watershed leading into White Bear Lake.
RCWD and partners are working on a maintenance agreement for the future of the structure.
Contact
For more information about this project please contact Projects Team