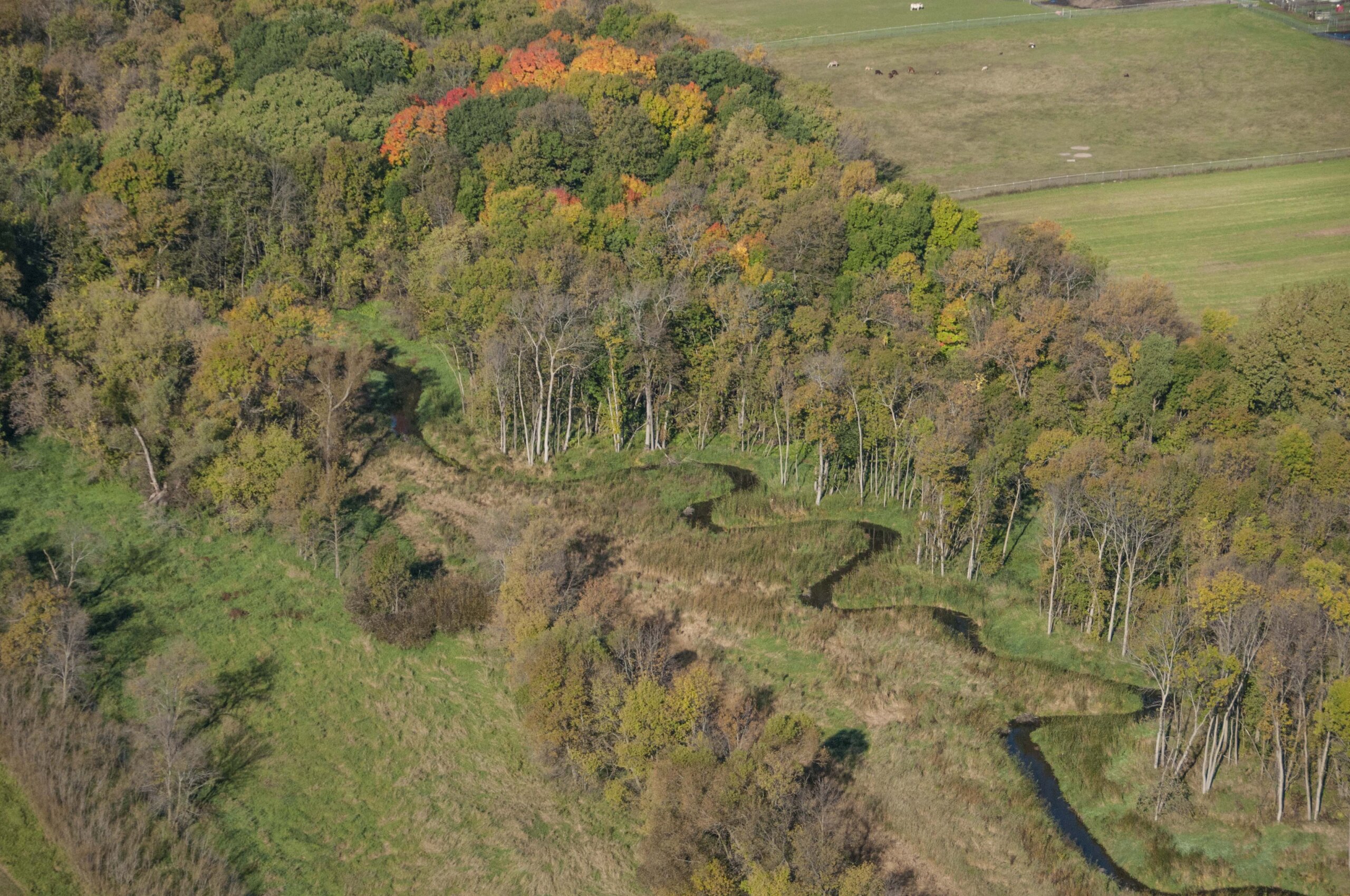 Lower Hardwood Creek Restoration
City

Lino Lakes, Minnesota

Water Body

Hardwood Creek, Peltier Lake

Funding Sources

Clean Water Act Section 319: Nonpoint Source Pollution Control Program, Rice Creek Watershed District

Partners

Lino Lakes landowners, Minnesota Pollution Control Agency
---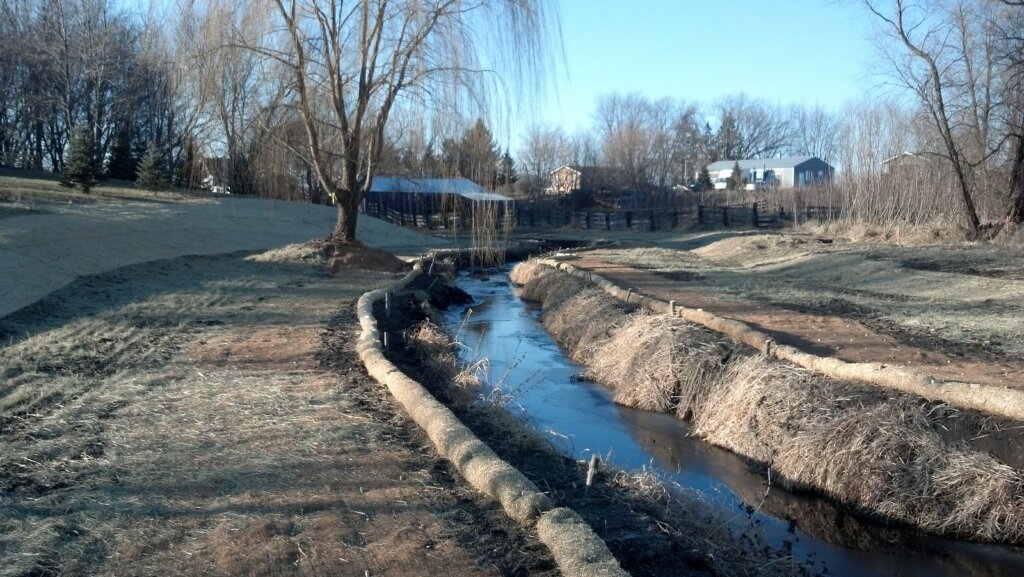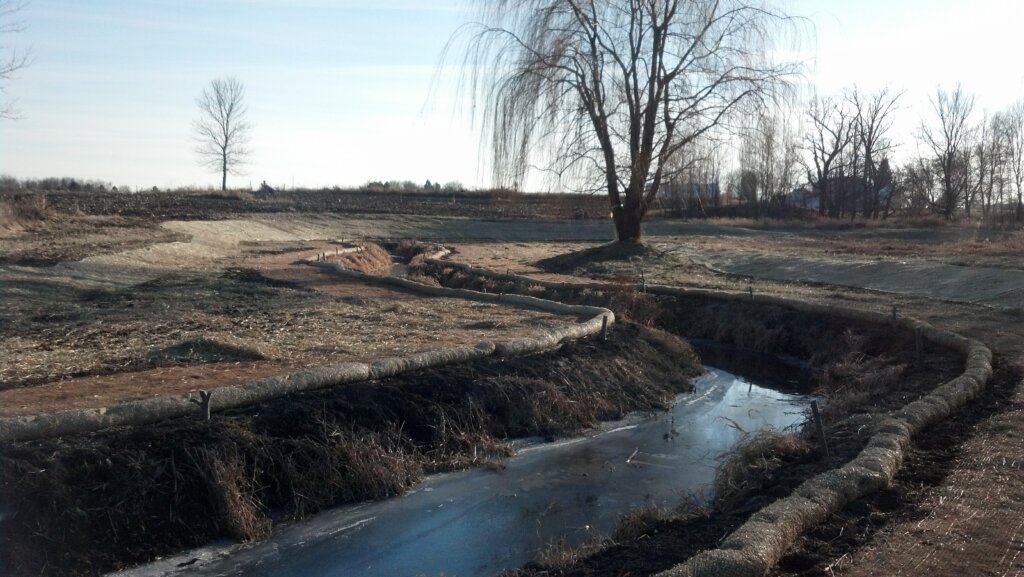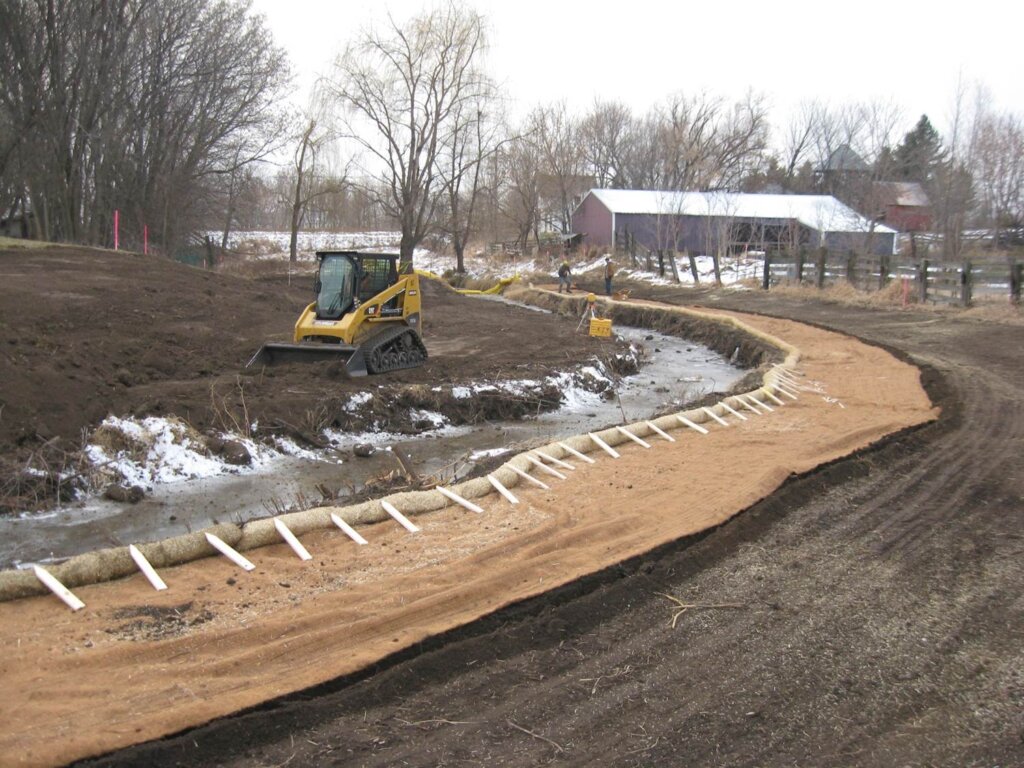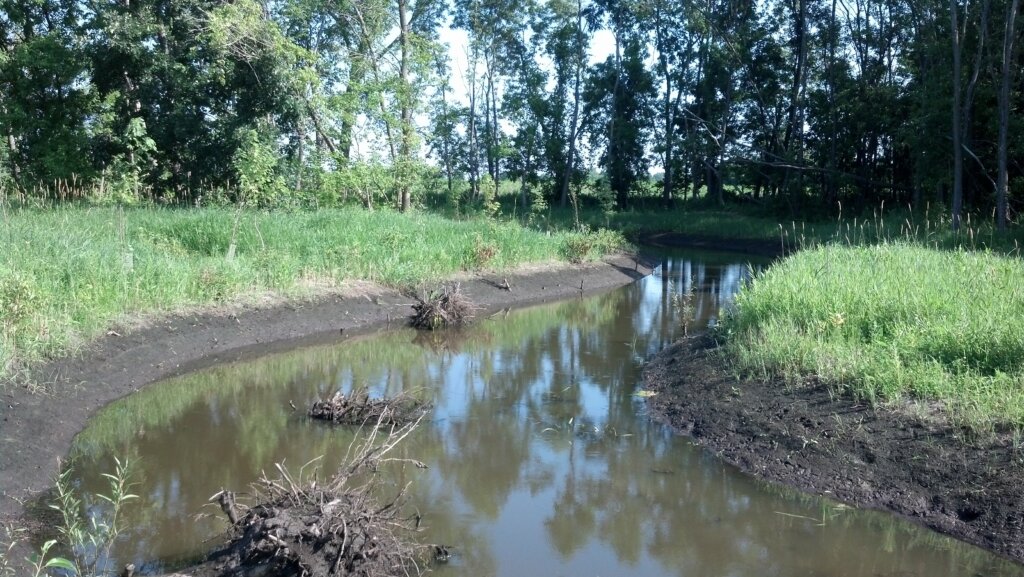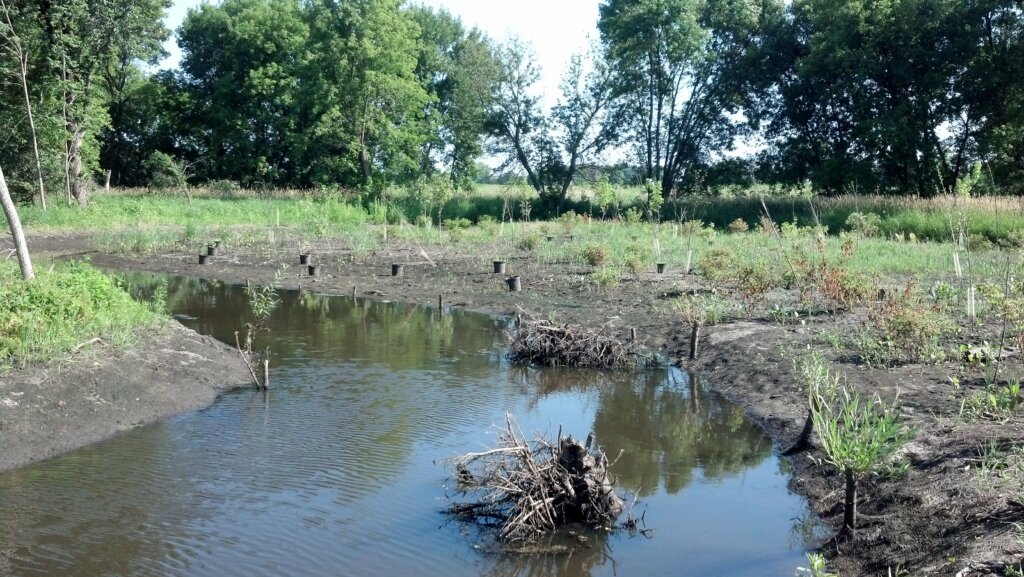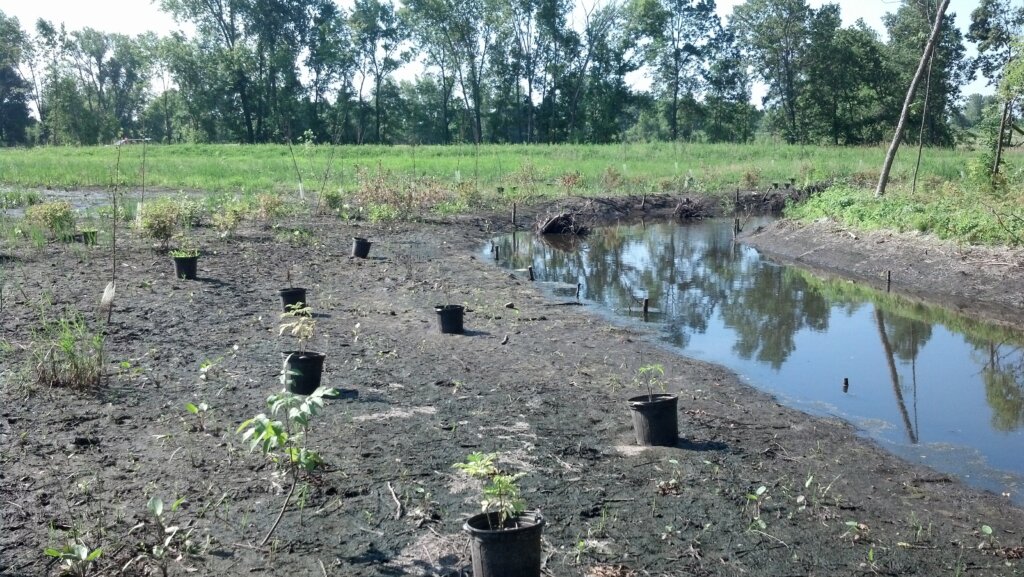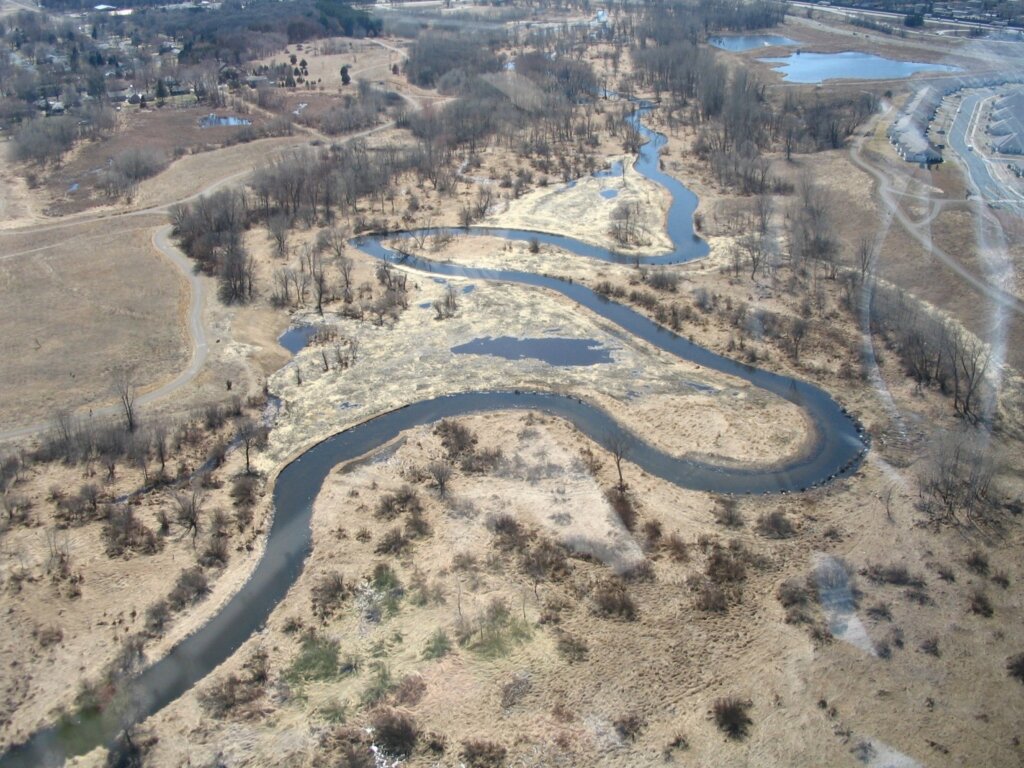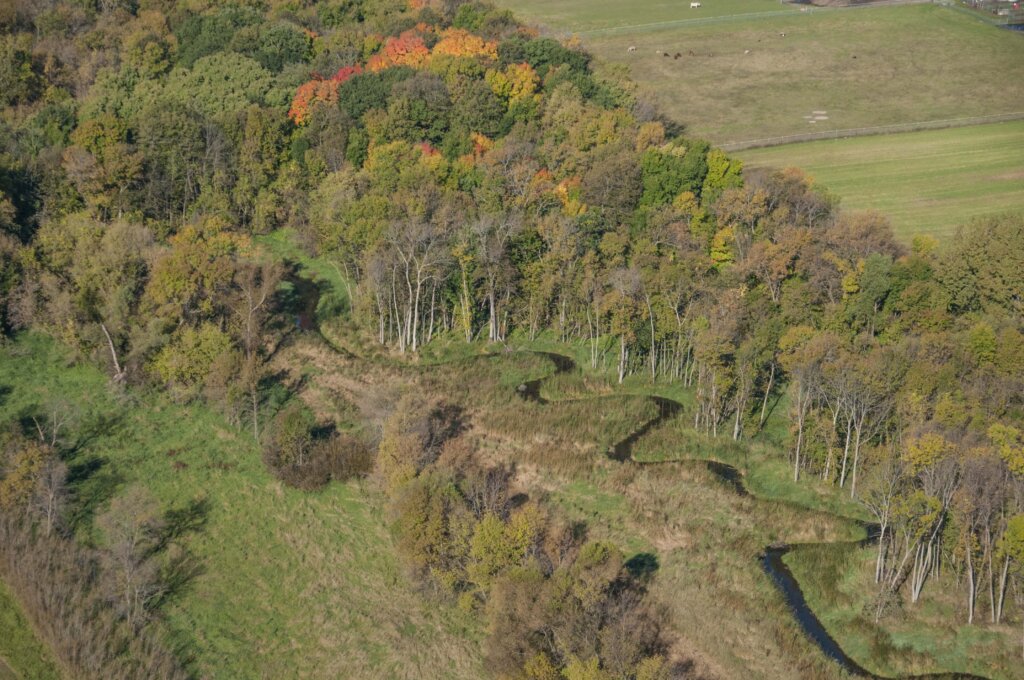 ---
This stream project is part of the Hardwood Creek TMDL Implementation Project which contains various projects to improve water quality in Hardwood Creek.
In 2002, it was found that Hardwood Creek had impairments regarding the quality of its plants and aquatic life which resulted in being listed on Minnesota's 303(d) List of Impaired Waters. The main reasons were low oxygen in the water and loss of habitat due to sediment. After studying the issue and creating a plan, RCWD received a grant to fix the problems in the creek.
RCWD restored the creek's natural curves and connected it to wetlands. This project created floodplain areas to handle floods and reduce sediment. Monitoring shows that the creek is now more stable and the habitat has improved. Additionally, this project helped reduce the amount of phosphorus flowing into Peltier Lake, which is also impaired.
This project created a conservation easement vegetated buffer strip between the field and the creek of 1500 feet, stabilized and stopped active erosion of 950 feet of streambank, 2150 feet of meandered and stabilized stream was added, which reestablished connection to adjacent floodplain wetlands, and implemented various livestock and agricultural best management practices.
Project was funded by a MPCA Clean Water Act: Section 319 Grant of $326,264.72, RCWD match of $256,552.53, and in-kind match of $11,300.00.
RCWD continues to monitor this project and the water quality in the creek. 
Contact
For more information about this project please contact Projects Team